Moving to Southampton 2023
If you're looking to move to Southampton, there are some things you should know about the city. Also, you can read our moving tips on our blog. Southampton is a significant southern England city home to around 250,000 people. With our booking a quote system, you can easily find the right man and van in Southampton or removal service for your move. Compare man and van Southampton quotes in under a minute. There are plenty of house removals available in Southampton.
The city is home to several universities, including the University of Southampton, and it's a major centre for culture and commerce in the region.
Southampton is also a popular tourist destination, with several attractions, including the docks, the city's museums (Titanic museum), and many shops and restaurants.
Accommodation student tour, University of Southampton
Is Southampton a Good Place to Live In?
Southampton, a vibrant port city located on the south coast of England, has long been a popular destination for tourists and students alike. However, the question arises: Is Southampton a good place to live in? In this article, we will explore various aspects of living in Southampton to help you make an informed decision.
Why Move to Southampton?
There are several compelling reasons why people choose to move to Southampton. Firstly, the city's strategic location makes it an excellent hub for transportation. Travelling to other parts of the UK or Europe is convenient with its international airport and well-connected train and bus networks.
Southampton also boasts a rich maritime history, offering a unique and diverse cultural experience. The city is home to the SeaCity Museum, showcasing the story of the Titanic and a bustling port and waterfront area that provides a dynamic and scenic atmosphere.
Moreover, Southampton is home to two prestigious universities, the University of Southampton and Solent University. This makes it an attractive destination for students seeking quality education and a lively campus life.
Is It Expensive to Live in Southampton?
The cost of living in Southampton is generally lower than in major cities like London but higher than in some other regions of the UK. The affordability of living in Southampton will largely depend on individual lifestyle choices and priorities.
Housing costs constitute a significant portion of living expenses. While property prices in Southampton are relatively affordable compared to London, they have increased in recent years. The city offers various housing options, from modern apartments to quaint houses catering to different budgets.
Is Southampton a Walkable City?
Yes, Southampton is a walkable city with many areas designed for pedestrian access. The city centre is compact and pedestrian-friendly, featuring an array of shops, restaurants, and cultural attractions within walking distance. The riverside paths and parks provide pleasant spaces for strolls or cycling.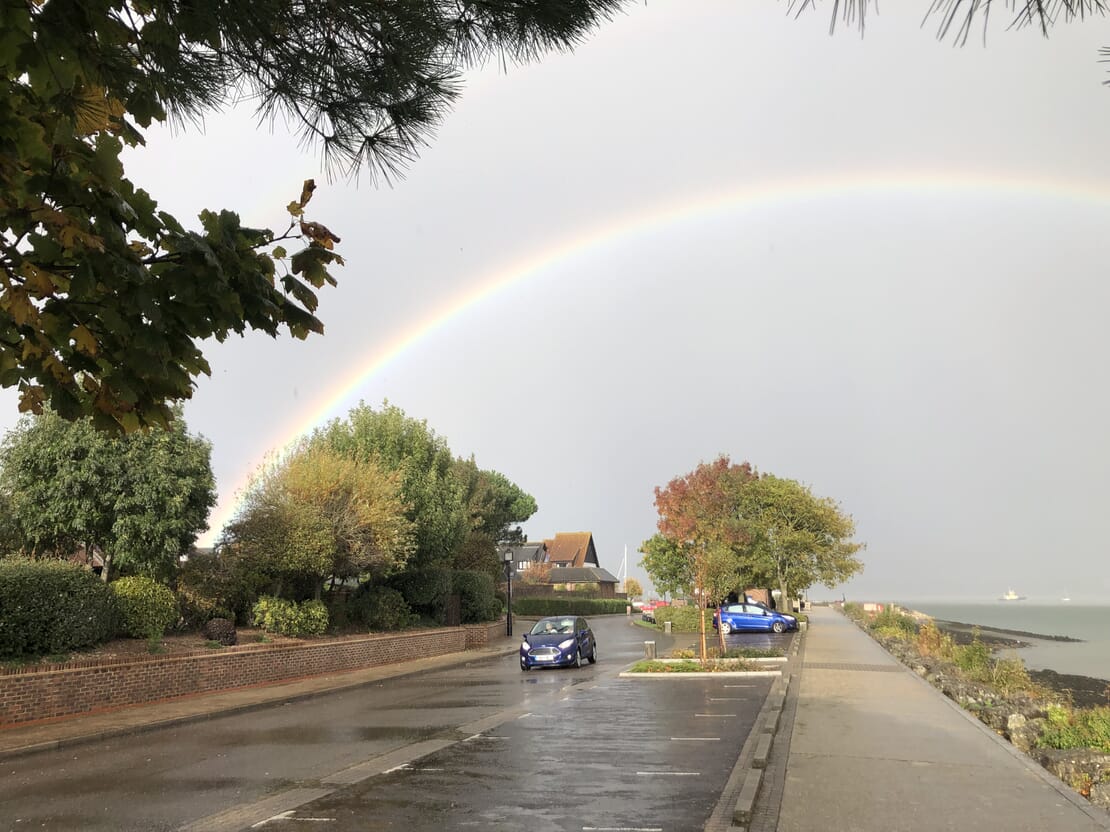 Where is the Nicest, Cheapest Place to Live in the UK?
It's essential to note that the "nicest" place to live is subjective and varies based on personal preferences. Similarly, the "cheapest" place to live in the UK can change over time due to various factors such as economic conditions and housing demand.
That said, some regions in the UK are generally known for being more affordable. Places in the North of England, such as Liverpool, Sheffield, and Newcastle, often offer lower living costs than the South. Additionally, certain towns and rural areas away from major cities can provide more budget-friendly living options.
Is Southampton Expensive to Rent?
Renting in Southampton can be more affordable than buying property, but it still constitutes a significant expense for residents. Rental costs will vary depending on the type of accommodation and its location within the city.
Areas closer to the city centre or near the universities tend to have higher rental prices due to increased demand. On the other hand, suburbs and areas farther from the centre may offer more reasonable rental rates. It's advisable to research extensively and compare different options before deciding.
Does Southampton Have a Beach?
Southampton doesn't really have sandy beaches in this area, mainly Bournemouth and Poole, making it an attractive destination for beach lovers. But in Southampton, the most popular beach in the city is Weston Shore, which offers stunning views of the Solent and the Isle of Wight. The nearby New Forest National Park also provides ample opportunities for nature lovers to explore and enjoy the great outdoors.
Is Southampton a Multicultural City?
Yes, Southampton is a multicultural city with a diverse population. The town has historically been a significant port, welcoming people from various parts of the world and contributing to its cosmopolitan atmosphere. The presence of international students, migrants, and expatriates enriches the city's cultural fabric, making it a vibrant and inclusive place to live.
Does Southampton Rain a Lot?
Like much of the UK, Southampton experiences its fair share of yearly rainfall. However, the city's coastal location means it receives less rainfall than other regions in the country. It's always a good idea to be prepared for occasional rain, as weather conditions can be unpredictable in the UK.
What Is a Good Salary in Southampton?
The definition of a "good" salary in Southampton will depend on individual circumstances, lifestyle, and family size. Generally, a salary of around £25,000 to £30,000 per year is considered average or sufficient to cover basic living expenses comfortably.
Remember that Southampton offers various employment opportunities across multiple sectors, and salaries can vary significantly depending on the profession and level of experience. It's crucial to research salary ranges for specific job roles and industries to gauge what would be appropriate for your situation.
In conclusion, Southampton can be an excellent place to live, offering a unique blend of history, culture, and a thriving waterfront lifestyle. While the cost of living may be higher than in some other regions in the UK, the city's amenities, walkability, and cultural diversity make it an appealing choice for individuals and families. As with any decision, it's essential to consider personal preferences, priorities, and financial circumstances before moving to Southampton.