Moving to Birmingham with the help of a Man and Van Service
Birmingham is a vibrant and bustling city that attracts people from all over the world. Whether you are moving to Birmingham for work, study or simply for a change of scenery, relocating can be daunting. Fortunately, many man with a van Birmingham service can help you make the transition as smooth as possible.
A man and van service is a professional removal service that provides a driver and a van to help you transport your belongings from one location to another. They are popular for moving house or office people, as they offer a flexible and cost-effective alternative to traditional removal companies.
One of the main advantages of using a man and van service is that they are highly flexible. Unlike traditional removals companies, they can be booked at short notice and often accommodate last-minute changes to your plans. This can be particularly useful if you are moving to Birmingham from another part of the country or overseas and need to coordinate your arrival with the availability of your new property.
Another advantage of using a man and van service is that they are generally more affordable than traditional removals companies. This is because they do not have the same overheads, such as large warehouses and fleets of vehicles, and can pass the savings on to their customers. This can be especially helpful if you are moving on a tight budget or have a lot of items to transport.
Of course, not all man and van services are created equal, and it is important to research before choosing a provider. Look for a fully insured service with a good reputation in the industry. You can check reviews online and ask for recommendations from friends or colleagues who have used similar services.
When you have found a man and van service that you are happy with, it is important to be clear about your requirements. Ensure you provide the company with an accurate inventory of your belongings, including any fragile or valuable items. This will enable them to give you an accurate quote and ensure they have the right equipment and packaging materials to transport your items safely.
Make sure you are organised and prepared on the day of your move. Pack your belongings in sturdy boxes and label them clearly so the driver knows which items to handle carefully. Be ready to load and unload the van, and ensure you have enough helpers if necessary.
In summary, a man and van service can be a great option if you are moving to Birmingham and need help transporting your belongings. They offer flexibility, affordability and convenience and can help you to make the transition to your new home or office as smooth as possible. Just make sure you research, choose a reputable provider, and be prepared to be organised and efficient on the day of your move.
Birmingham's Best Neighborhoods for Expats
Birmingham is a great place to live, work and explore. It's multicultural and diverse and has many things to do.
The city offers a lot of suburban neighbourhoods that offer more space and greenery than the city centre. With that being said, many areas in Birmingham are worth exploring.
Edgbaston
Moseley
Sutton Coldfield
Birmingham's Best Places for Foodies
Birmingham is a multicultural city with many different food cultures. Finding the best places for foodies in Birmingham is hard, but we have compiled a list of our favourites. Birmingham has some of the best restaurants in England. Birmingham was voted 3rd best city for food and drink by TripAdvisor users. However, finding the best restaurants in Birmingham can only be manageable with the first research. That's why we've compiled this list of our favourite places for foodies in Birmingham to help you! - The Old Joint Stock Pub - Acanthus - The Potting Shed - Moorish Restaurant
The Old Joint Stock Pub is one of the oldest pubs in London, showcasing live music six nights a week. Acanthus is a creative space with a menu that changes daily. They offer locally sourced produce and organic wines. The Potting Shed is an urban garden restaurant that offers vegan and gluten-free food options and more traditional fare. Moorish Restaurant provides authentic Moroccan cuisine with a modern twist.
Birmingham's Best Places for Shopping
Birmingham is a bustling city with many shops and retail stores.
Here are some of the best places for shopping in Birmingham:
- The Bullring - One of the biggest shopping centres in Europe, it has over 250 shops, restaurants, and cafes. It also has an ice rink, cinema, and fitness centre.
- Grand Central Birmingham - This large shopping mall with over 100 stores. It has three floors and features a rooftop garden terrace.
- Selfridges - This is one of Britain's most famous department stores. It features nine floors with over 400 departments, including food halls and beauty salons.
- Bullring Market - This market is located inside the Bullring Shopping Centre. You can find fresh vegetables, fruit, fish, meat, flowers and much more at this market every day except Sundays when it's closed.
7 Places to Live in Birmingham
Birmingham is a city in the West Midlands of England. It is the second most populous city in the United Kingdom and has a population of 1,101,360 per the 2017 census. Birmingham was established as a market town in medieval times and developed into an industrial centre during the 19th century.
It is one of many cities designated a UNESCO City of Literature and has hosted several international sporting events, including the Commonwealth Games 2022.
Here are seven places to live in Birmingham:
1) Moseley - This suburb lies southwest of Birmingham city centre, near Edgbaston and Selly Oak.
2) Bartley Green - Bartley Green is between Perry Barr and Erdington within Birmingham's southeast suburbs.
3) Harborne - Harborne is an affluent suburban area within north-west Birmingham, England, situated on the east side of Ladywood Middleway (A38), with Handsworth
Things To Do In Birmingham ̶ When You're Not Working!
Birmingham is a great city to visit and explore. So if you're looking for some things to do in Birmingham, this article is for you!
There are plenty of things to do in Birmingham, even when you're not working. You can visit the National Sea Life Centre or the Birmingham Museum and Art Gallery. You can also indulge in retail therapy at the Bullring Shopping Centre or enjoy a day at one of the city's many parks and green spaces.
If you want somewhere with more culture, visit one of Birmingham's many theatres or museums. And if you're going to relax, take a walk through one of our beautiful public gardens like Cannon Hill Park or Edgbaston Priory and Botanic Gardens.
Birmingham's Best Museums and Landmarks - Where To Visit!
Birmingham is home to many great museums and landmarks. Its landmark museums and art galleries reflect the city's rich history and culture.
This article will explore the best museums in Birmingham. It will also give an overview of the most famous landmarks in Birmingham, such as the Barber Institute of Fine Arts, which houses an extensive collection of paintings by renowned artists like Monet.
Find a man and van or reliable home removal companies in Birmingham.
If you are looking for a man and van or reliable home removal companies in Birmingham, you must look no further than URemovals. We can help you with all your removal needs in Birmingham and the surrounding areas.
We offer a variety of different services to suit your needs, including:
Home removals
Office removals
Commercial removals
Furniture assembly and dismantling
Customer reviews
Prices start at 35.00 per hour.
A High Standard of Service Guaranteed for all man and van services.
Harper's Delivery and Removals Ltd
Prices start at £35.00 / hour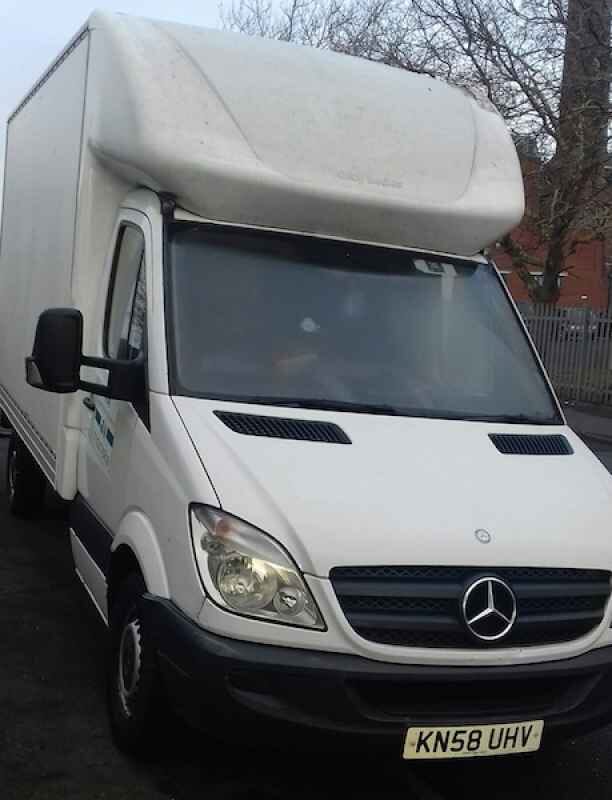 Base in Birmingham
Van insurance

checked

URemovals T&Cs

checked

References

checked

Goods in transit: £20000
Public liability: £1000000
Rating: 5.0 based on 2 review(s)
DG Removal services
Prices start at £35.00 / hour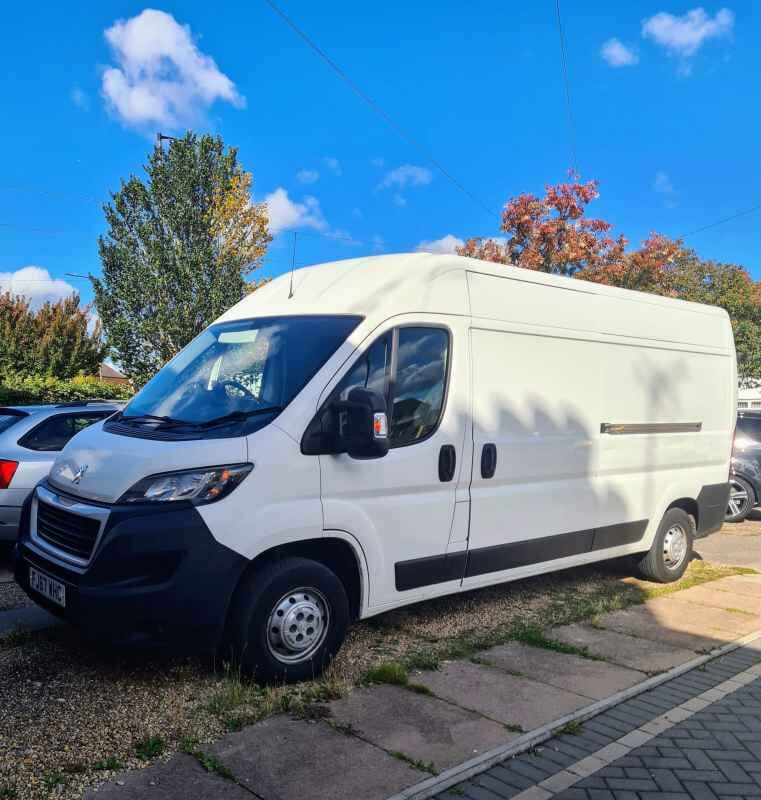 Base in Birmingham
Van insurance

checked

URemovals T&Cs

checked

References

checked

Goods in transit: £
Public liability: £
Rating: 5.0 based on 1 review(s)
Affordable man and van prices Birmingham
URemovals is a comparison service for man and van and home removal companies. We aim to find the best price for your move in just a few clicks. So why URemovals?
Book online with ease
Fill up a short form with your moving details; it does not take more than 1 minute.
Get the best quotes
Our system will list for you the available service providers.
Save time & save money
Select your local trusted mover based on price and reviews.
Ready for your move?
With our secure online booking, you can conveniently plan your move. Our automated free moving quotes system will eliminate the hassle of checking prices and reduce the average removal cost. If you have questions or concerns about your booking, a friendly member of our UK team is here to help you. Give us a call.
Mon - Fri between 8am and 5pm on
020 8064 2103
Read moving tips and guides
With our moving guides and tips, we try to make moving easier.

URemovals
Wednesday 12th Apr 2023
Moving to Birmingham 2023
Birmingham is the second largest city in England and a cultural, commercial and industrial centre. Birmingham attracts people worldwide looking for jobs, affordable housing and a better q...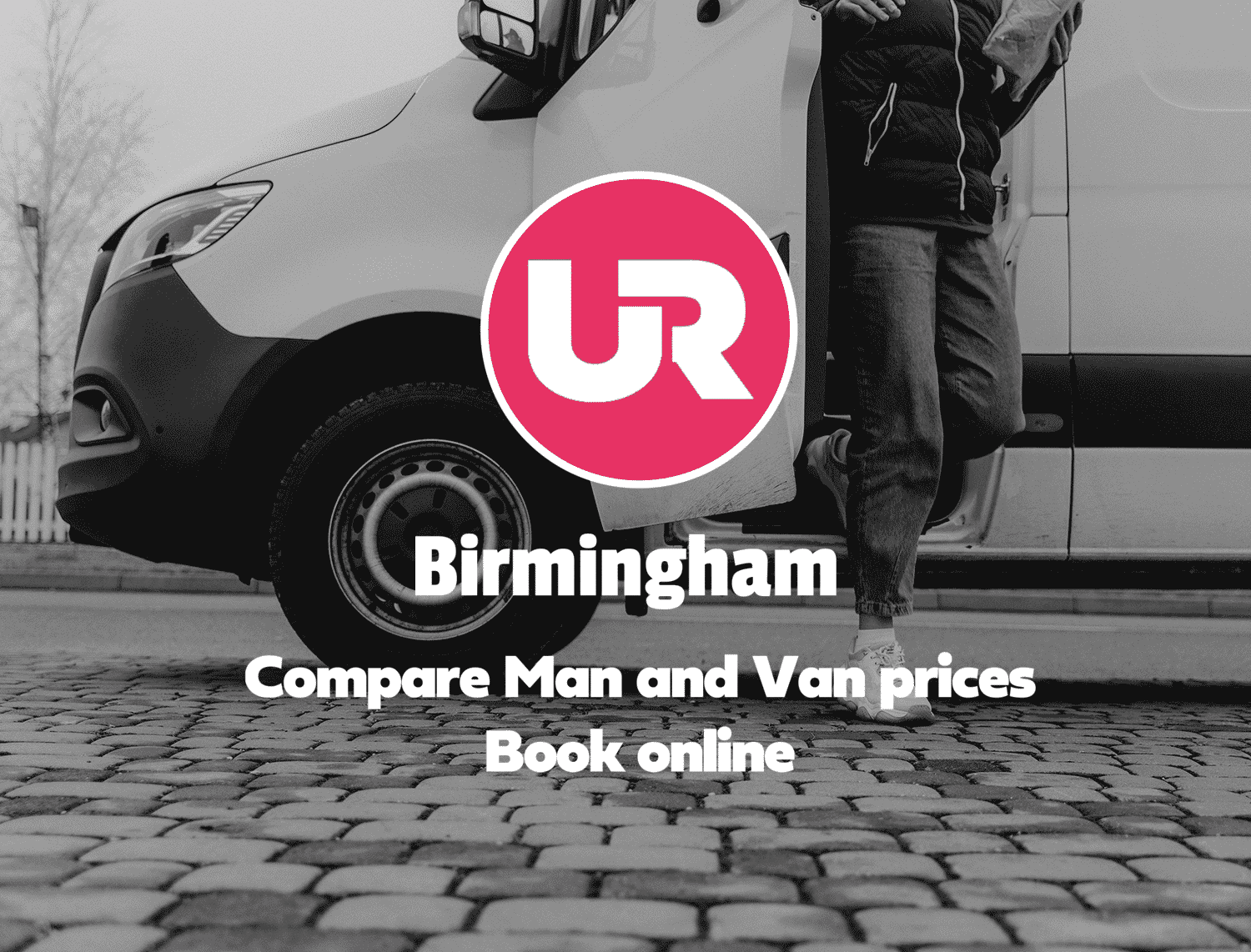 You may find it challenging to find the right man and van service in Birmingham. Our online quote tool does the hard work of finding local moving van hire prices for you. If you need help with the booking process, call us on 020 8064 2103 during office hours Mon - Sun. 8 am - 5 pm, or use our support chat.
Moving to another city?
Local man and van services are available in the following areas.
Man with a van
Get a moving or delivery van anywhere in the UK. We have more registered expert movers in Birmingham.
House Removals
All our registered movers are professional companies, fully insured, with the equipment needed to move.
Office Relocations
If you plan to relocate to a new office, URemovals can help ensure the process runs smoothly
Delivery
You can also find a solution on our platform if you need simple delivery. This includes orders from eBay, IKEA, or other marketplaces.