Table of Contents
A man with a van in Plymouth a great way to get your belongings from one place to another. We provide a wide range of services, including but not limited to home and office relocation, commercial deliveries, and storage pickups. Our team is experienced and dedicated to providing you with excellent service. We know how important it is to move your belongings safely and on time, so we will do everything possible to ensure that happens.
Advantages and disadvantages of using a man and van service.
One of the main benefits of a man and van service is that it can be considerably cheaper than hiring a full removal company. That is because you're only paying for the labour and vehicle. However, it's worth noting that a man and van service may not be suitable for larger houses or office moves. Of course, you can use a courier service or a van hire company, but you must do the loading and unloading yourself. It cannot be accessible with heavy and oversized items.
Another advantage of using a man and van service is that it's often more flexible than a traditional removals Plymouth. That means you can typically book the service for a specific day and time that suits you rather than being tied to their availability.
One potential downside of using a man and van service is that you'll need to do most of the packing yourself. That can be time-consuming and stressful, especially if you have a lot of belongings to move. If you use a man and van service, ensure plenty of time to pack everything up correctly.
Overall, a man and van service can be a great option if you're looking for an affordable and flexible way to move your belongings and want your items in safe hands. Do your research in advance and allow plenty of time for packing!
Before hiring movers in Plymouth, you must consider your needs and budget. Once you've done that, take some time to research your options and get a van quote from various removal services. Check they are what kind of services offered. Then, when you're ready to decide, choose the man with a van that best meets your needs. With some planning, you can be sure to find the perfect man with a van in Plymouth for your move, and your house removal process can finally start.
Customer reviews
Prices start at 35.00 per hour.
A High Standard of Service Guaranteed for all man and van services.
D & F Transport
Prices start at £35.00 / hour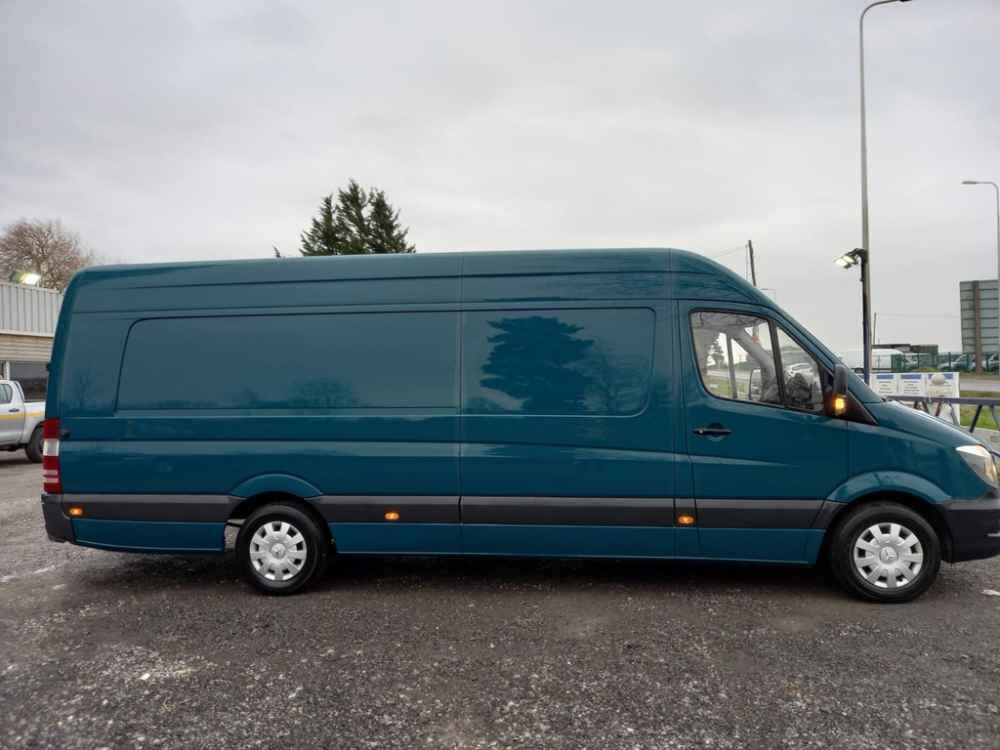 Base in Plymouth
Van insurance

checked

URemovals T&Cs

checked

References

checked

Goods in transit: £10000
Public liability: £1000000
Rating: 5.0 based on 1 review(s)
PERERA Movers
Prices start at £35.00 / hour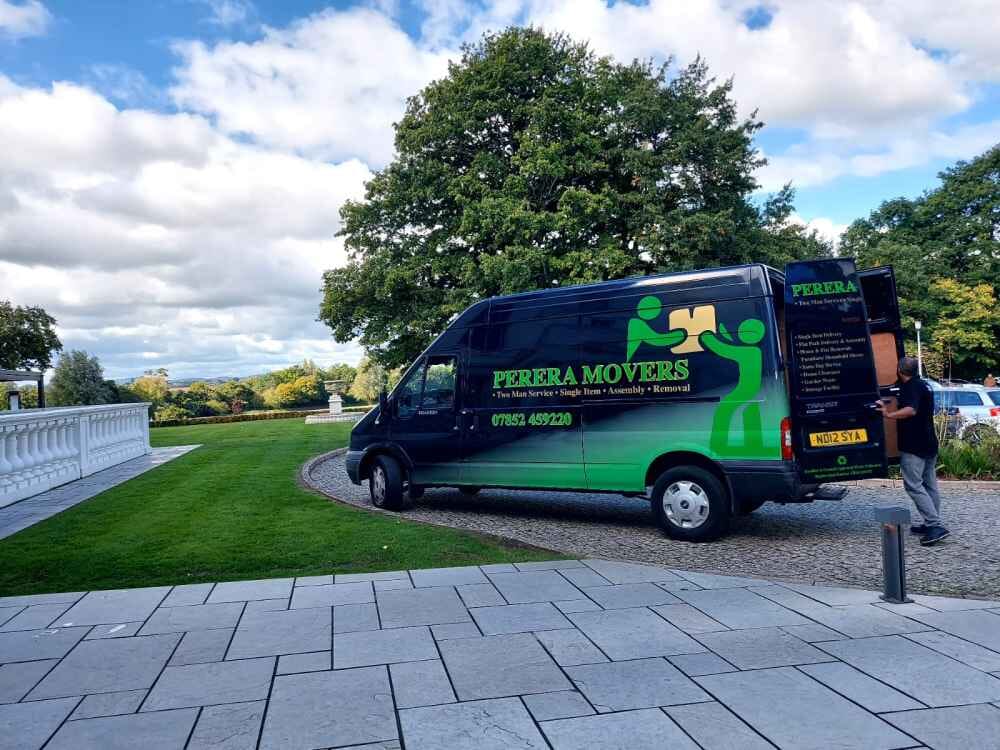 Base in Plymouth
Van insurance

checked

URemovals T&Cs

checked

References

checked

Goods in transit: £20000
Public liability: £5000000
Rating: 5.0 based on 1 review(s)
Two Man Removals
Prices start at £35.00 / hour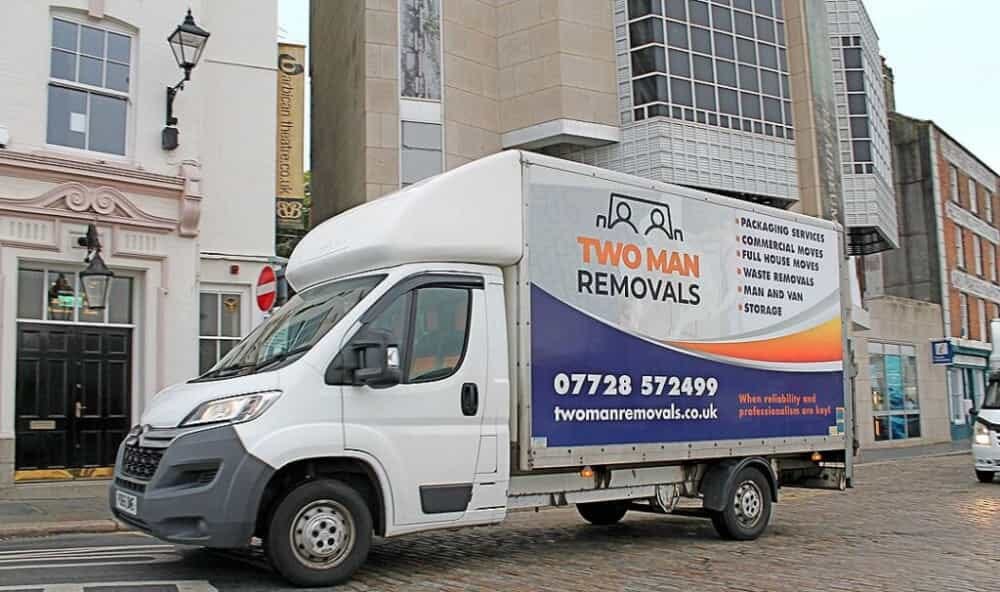 Base in Plymouth
Van insurance

checked

URemovals T&Cs

checked

References

checked

Goods in transit: £50000
Public liability: £1000000
Rating: 5.0 based on 1 review(s)
Why is it worth moving to Plymouth?
Plymouth is a historic city located in the southwest of England. It's home to a large university and is known for its maritime history. Plymouth is also a great place to live if you enjoy outdoor activities, as it's surrounded by stunning countryside. There are plenty of walking and cycling trails, beautiful beaches, and cliffs to explore. The city centre has a lot of historic buildings and churches, plus a lively nightlife and cultural scene.
What to do in Plymouth
Plymouth is home to several historical sites, museums, and other attractions. The Plymouth Plantation and the Mayflower II are must-sees for history buffs. The Plymouth Plantation is a history museum depicting life in the 1600s, while the Mayflower II is a replica of the ship that brought the Pilgrims to America. Other popular attractions include Plymouth Rock, Plimoth Grist Mill, and Pilgrim Hall Museum. Nature lovers will enjoy exploring Plymouth's many parks and beaches, including Ellisville State Park and Pilgrim Memorial State Park. No matter your interests, you're sure to find something to do in Plymouth!
How to move to Plymouth
How to move to Plymouth is a popular question for those looking to change scenery. The first step is researching the area and finding out what it offers. Once you have decided that Plymouth is the right place for you, the next step is packing your belongings try to reduce the amount of your stuff. The moving will be cheaper if you have fewer items. "Don't move the rubbish". Be sure to label all your boxes so you can easily find everything when you arrive at your new home. Finally, don't forget to change your address with the post office and other essential businesses. With some planning, moving to Plymouth can be a smooth and stress-free process.
Ready for your move?
With our secure online booking, you can conveniently plan your move. Our automated free moving quotes system will eliminate the hassle of checking prices and reduce the average removal cost. If you have questions or concerns about your booking, a friendly member of our UK team is here to help you. Give us a call.
Mon - Fri between 8am and 5pm on
020 8064 2103
Affordable man and van prices Plymouth
URemovals is a comparison service for man and van and home removal companies. We aim to find the best price for your move in just a few clicks. So why URemovals?
Book online with ease
Fill up a short form with your moving details; it does not take more than 1 minute.
Get the best quotes
Our system will list for you the available service providers.
Save time & save money
Select your local trusted mover based on price and reviews.
Read moving tips and guides
With our moving guides and tips, we try to make moving easier.

URemovals
Tuesday 28th Mar 2023
Moving to Plymouth - Plymouth is a great coastal city.
Are you moving to Plymouth? Would you like to know more about this great city? Try our booking system if you need a reliable man with a van Plymouth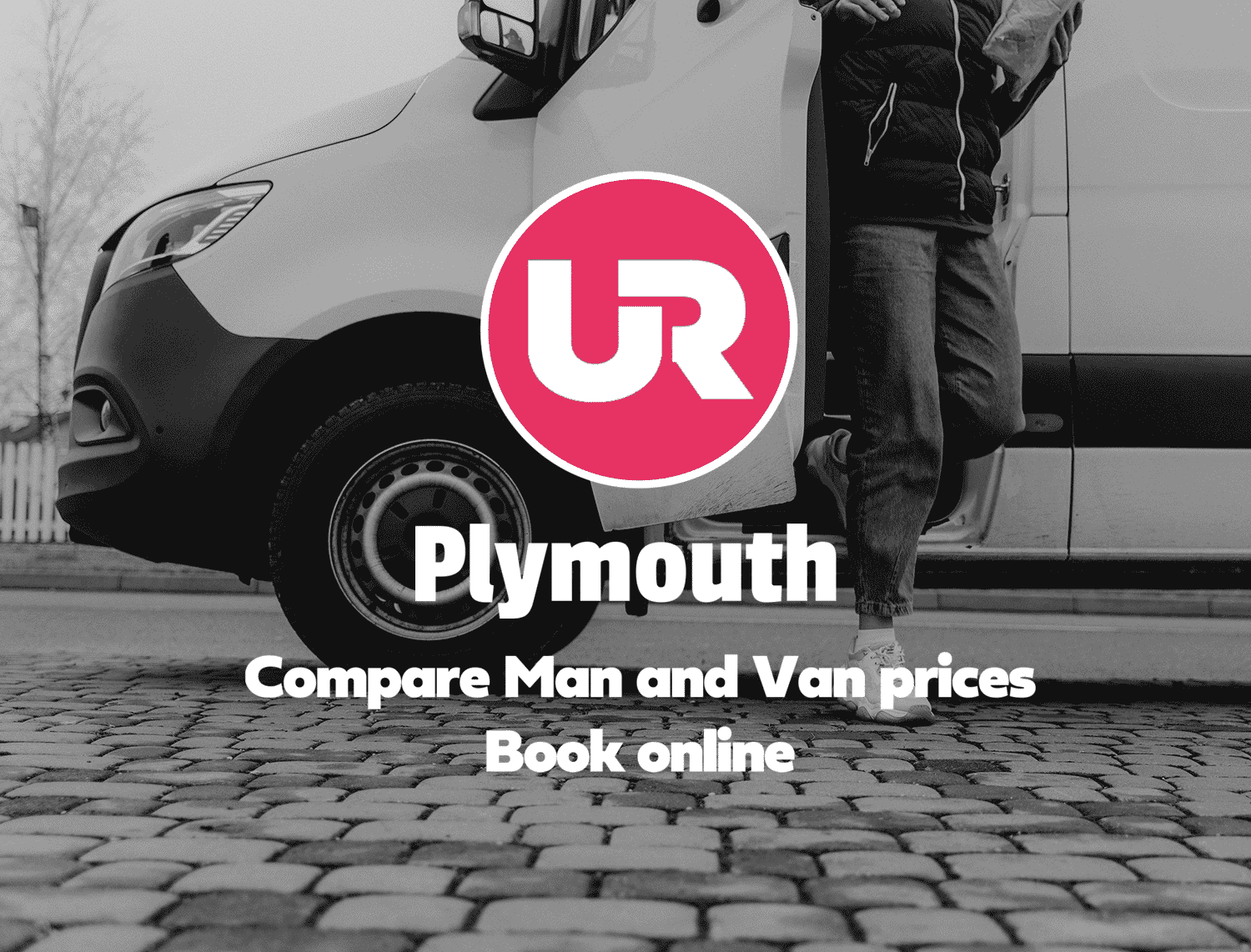 You may find it challenging to find the right man and van service in Plymouth. Our online quote tool does the hard work of finding local moving van hire prices for you. If you need help with the booking process, call us on 020 8064 2103 during office hours Mon - Sun. 8 am - 5 pm, or use our support chat.
Moving to another city?
Local man and van services are available in the following areas.
Man with a van
Get a moving or delivery van anywhere in the UK. We have more registered expert movers in Plymouth.
House Removals
All our registered movers are professional companies, fully insured, with the equipment needed to move.
Office Relocations
If you plan to relocate to a new office, URemovals can help ensure the process runs smoothly
Delivery
You can also find a solution on our platform if you need simple delivery. This includes orders from eBay, IKEA, or other marketplaces.