You've landed at the right spot if you seek a Man with a Van Cardiff service. At URemovals, we don't just offer traditional moving services; we take it a step further by providing a unique man and van price comparison tool. This lets you choose the most suitable and cost-effective option for your move. We aim to make your transition to a new place smooth, quick, and budget-friendly.
Living in Cardiff
Cardiff, the capital city of Wales, offers a magnificent blend of traditional and contemporary lifestyles. From its rich history in Cardiff Castle to the modern architecture of the Wales Millennium Centre, the city provides a wholesome living experience. The thriving economy, excellent education system, and abundant recreational activities make it a top choice for families, students, and professionals. This allure of Cardiff makes Cardiff Moving Services essential for newcomers and locals planning a move.
The Financial Aspect of Moving to Cardiff
It's not just the rent or mortgage that you must consider when moving. The act of moving itself can cost a significant amount of money. We offer an Affordable Man with a Van in Cardiff price comparison service. We understand the importance of maintaining a budget, especially during a period as financially demanding as a move. Our price comparison tool is designed to provide multiple options, allowing you to select a reliable service within your budget. This sets us apart from other Cardiff Relocation Services, making us a preferred choice for budget-conscious people who want to maintain the quality of service.
Local Expertise for Efficient Moves
If you're already a resident, you'd be familiar with the city's extensive public transportation network. With buses, trains, and even boats that can take you almost anywhere you wish to go, getting around Cardiff is usually hassle-free. But when you're moving, public transport isn't usually an option for transporting your belongings. That's where local expertise comes in. Our Local man and van price comparison tool helps you find services that know the city well so you can be assured of a quick and efficient move.
Commercial Moves: Opportunities and Challenges
Cardiff is also a business hub with a growing economy, making it an attractive destination for local and international corporations. If you're an entrepreneur or a business owner considering relocation, you'll need more than just a man with a van; you'll need specialized Cardiff Transport Solutions. Our platform can assist you in finding exemplary service for moving office equipment, supplies, and even commercial goods, ensuring that your business move is as seamless as possible.
How URemovals Stands Apart: Man and Van Price Comparison
Unlike traditional moving companies, we offer a unique approach to assist with your relocation needs. Our innovative man and van price comparison tool allows you to choose from various service providers based on your budget, location, and specific requirements. We aim to take the guesswork out of the moving process, giving you more time and peace of mind to focus on settling into your new home or office space.
Often, people settle for services that may not meet their needs simply because they are unaware of all available options. This lack of information could lead to higher costs in the long run, whether from damages, delays, or hidden fees. Our price comparison tool helps you make an informed decision by offering a detailed breakdown of services against their costs, allowing you to manage your budget effectively.
What makes this tool even more impactful is its potential for time-saving. The traditional way of getting quotes from multiple companies involves a lot of back and forth, explanations, and negotiations. Our tool simplifies this to a matter of clicks, presenting you with a list of viable options tailored to your specific needs, freeing up your time to focus on other aspects of the move. The tool is user-friendly and designed with efficiency in mind, so you don't have to be tech-savvy to navigate it. Within minutes, you can have a list of viable options with customer reviews to aid your decision-making process.
Summing Up: Your Best Choice for Man with a Van Cardiff Services
In conclusion, if you plan to move to Cardiff or relocate to this fantastic city, your best bet is to use our specialized services. We provide an unmatched advantage in making your move efficient, affordable, and stress-free by offering a comprehensive man and van price comparison tool.
Customer reviews
Prices start at 35.00 per hour.
A High Standard of Service Guaranteed for all man and van services.
A Man with Vans Cardiff
Prices start at £45.00 / hour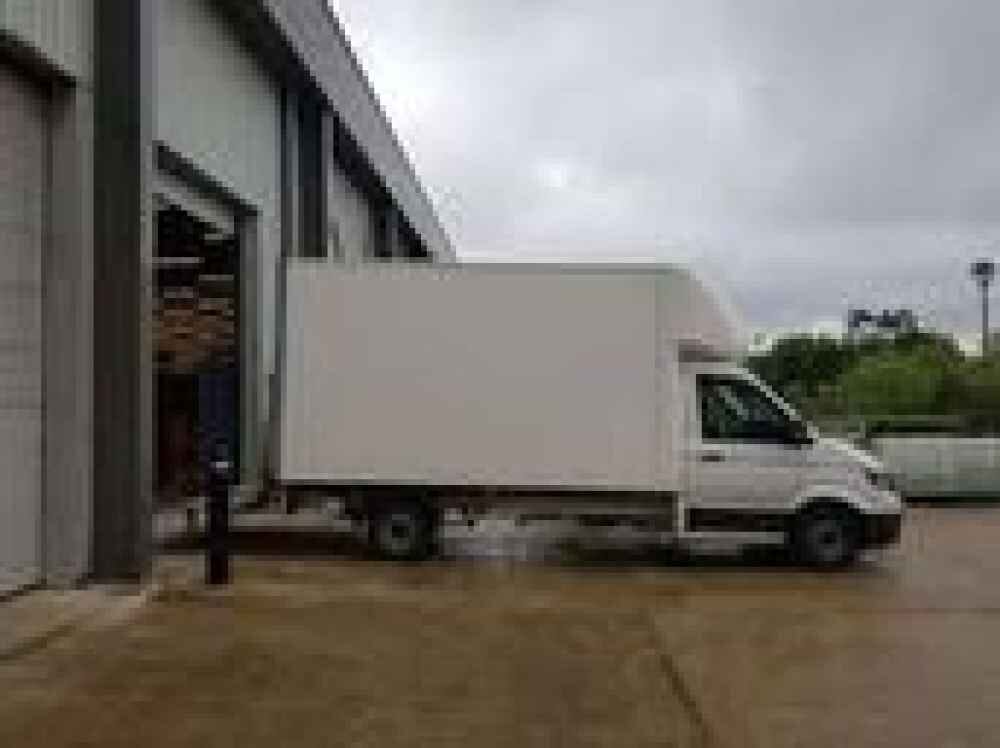 Base in Cardiff
Van insurance

checked

URemovals T&Cs

checked

References

checked

Goods in transit: £60000
Public liability: £5000000
Rating: 5.0 based on 1 review(s)
Aayan trading
Prices start at £35.00 / hour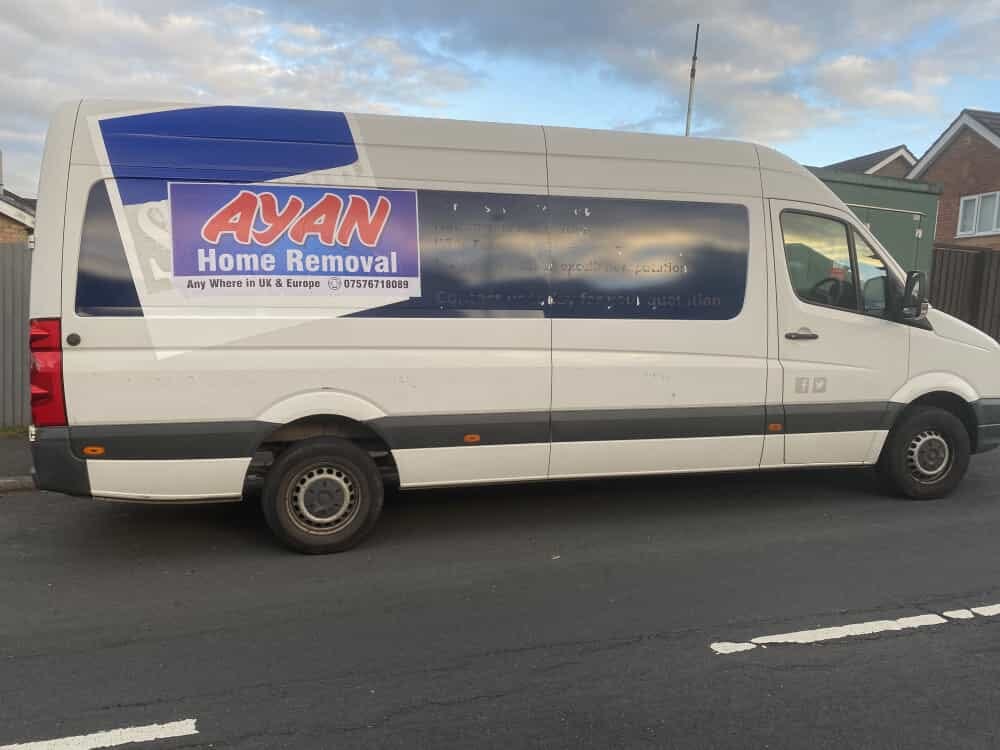 Base in Cardiff
Van insurance

checked

URemovals T&Cs

checked

References

checked

Goods in transit: £
Public liability: £
Rating: 5.0 based on 1 review(s)
Affordable man and van prices Cardiff
URemovals is a comparison service for man and van and home removal companies. We aim to find the best price for your move in just a few clicks. So why URemovals?
Book online with ease
Fill up a short form with your moving details; it does not take more than 1 minute.
Get the best quotes
Our system will list for you the available service providers.
Save time & save money
Select your local trusted mover based on price and reviews.
Ready for your move?
With our secure online booking, you can conveniently plan your move. Our automated free moving quotes system will eliminate the hassle of checking prices and reduce the average removal cost. If you have questions or concerns about your booking, a friendly member of our UK team is here to help you. Give us a call.
Mon - Fri between 8am and 5pm on
020 8064 2103
Read moving tips and guides
With our moving guides and tips, we try to make moving easier.

URemovals
Wednesday 12th Apr 2023
Our Journey to Cardiff
Our great Customer sent us their story after they moved to Cardiff with us.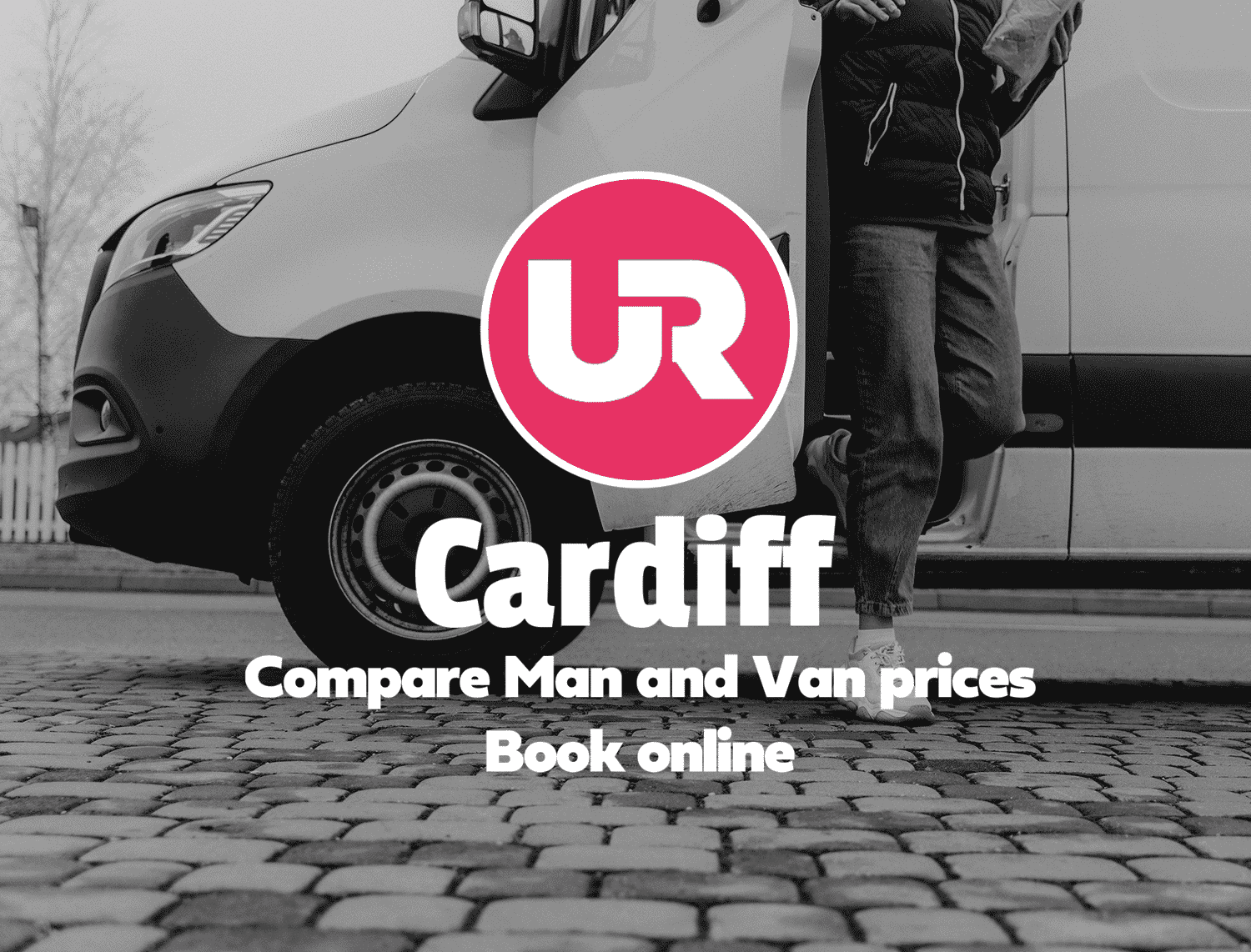 You may find it challenging to find the right man and van service in Cardiff. Our online quote tool does the hard work of finding local moving van hire prices for you. If you need help with the booking process, call us on 020 8064 2103 during office hours Mon - Sun. 8 am - 5 pm, or use our support chat.
Moving to another city?
Local man and van services are available in the following areas.
Man with a van
Get a moving or delivery van anywhere in the UK. We have more registered expert movers in Cardiff.
House Removals
All our registered movers are professional companies, fully insured, with the equipment needed to move.
Office Relocations
If you plan to relocate to a new office, URemovals can help ensure the process runs smoothly
Delivery
You can also find a solution on our platform if you need simple delivery. This includes orders from eBay, IKEA, or other marketplaces.