Are you planning to move to or from Greenock and looking for a reliable, efficient, and affordable way to transport your belongings? Look no further than our cheap man and van comparison service! In this article, we will tell you everything you need to know about this convenient solution, from what it is, how it works, and its benefits. So, let's get started!
What is a Man with a Van Greenock Service?
A man with a van Greenock service is a type of moving service that involves hiring a man and his van to transport your items from one place to another. It is an ideal solution for small to medium-sized moves, such as studio apartments, one-bedroom flats, small offices or simple large furniture delivery. Independent moving companies or individual movers typically provide the service with a van or a small van who are willing to help people with their moving needs.
How Does the Service Work?
The Man with a Van service is a simple process. Here's how it works:
Fill up our short form with the details of your move, including the pickup and drop-off locations and the date and time of the move. Select the desired mover based on their reviews or prices from the quote list.
The quote will include the cost of the service, any additional charges, and the estimated time it will take to complete the move.
Schedule the move: If you're happy with the quote, you can easily book online. We will provide you with a confirmation of the move, including the date and time and any other relevant details.
Moving day: Our registered service provider will arrive at your location with their van on the day of the move. They will load your items onto the vehicle and transport them to the destination.
Unloading: Once they arrive at the destination, the mover will unload your items and help you with any necessary assembly or placement.
Why Should You Choose Man and Van in Greenock?
There are several reasons why the Man with a Van Greenock service is an excellent choice for your moving needs, including:
Affordability: The service is typically less expensive than traditional moving companies, as you only pay for the van and Man's time.
Flexibility: The service can be tailored to your specific needs. You can choose the size of the van, the number of movers, and the time of the move.
Convenience: The service is convenient, as the mover will handle all aspects of the move, including packing, loading, transporting, unloading, and unpacking.
Efficiency: The service is efficient, as the mover will use their expertise to ensure your items are packed and transported safely and efficiently.
Customer reviews
Our nearest registered drivers to Greenock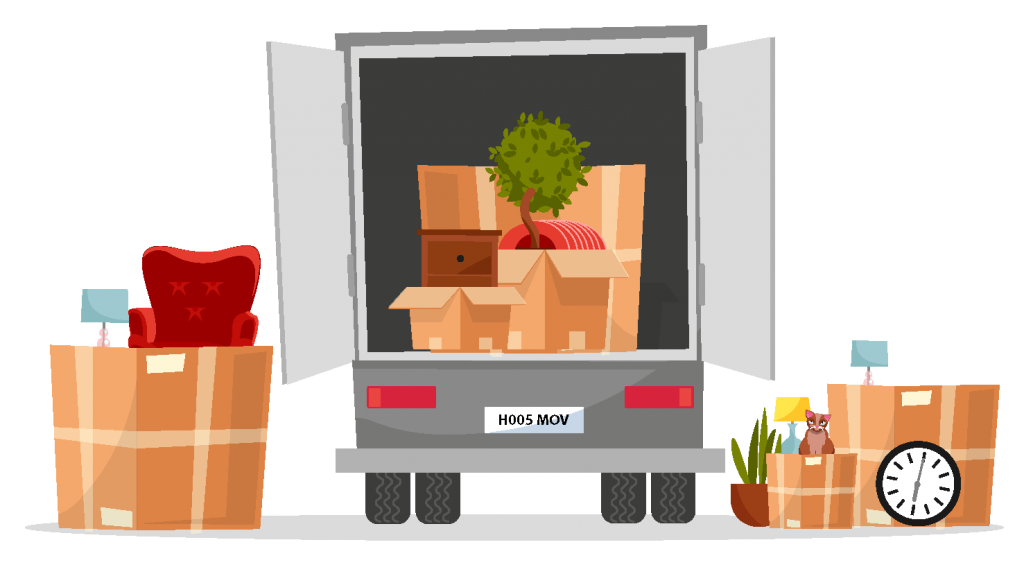 Man with a Van Greenock: Frequently Asked Questions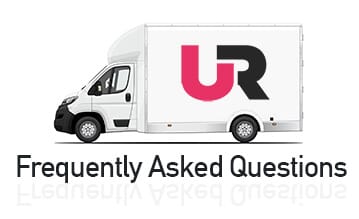 What items can I transport with a man with a van Greenock service?
You can transport most household items, including furniture, appliances, electronics, and boxes.
Do I need to pack my items before the move?
You should pack your items before the move to ensure they are safe and protected during transport.
How long does a man with a van Greenock move to take?
The time it takes to complete a move depends on several factors, including the distance, the number of items, and the complexity of the move. However, most moves can be completed within a few hours.
Affordable man and van prices Greenock
URemovals is a comparison service for man and van and home removal companies. We aim to find the best price for your move in just a few clicks. So why URemovals?
Book online with ease
Fill up a short form with your moving details; it does not take more than 1 minute.
Get the best quotes
Our system will list for you the available service providers.
Save time & save money
Select your local trusted mover based on price and reviews.
Ready for your move?
With our secure online booking, you can conveniently plan your move. Our automated free moving quotes system will eliminate the hassle of checking prices and reduce the average removal cost. If you have questions or concerns about your booking, a friendly member of our UK team is here to help you. Give us a call.
Mon - Fri between 8am and 5pm on
020 8064 2103
Read moving tips and guides
With our moving guides and tips, we try to make moving easier.

URemovals
Saturday 23rd Sep 2023
The Londoner's Ultimate Guide to Saving Big on Man and Van Services
With the hustle and bustle of city life and the myriad options available, moving homes in London can seem impossible. It's easy to get lost in many choices and...

URemovals
Tuesday 1st Aug 2023
Hitching a Ride with the Movers: Can You Travel in the Van?
When it comes to moving, convenience is key, and many customers wonder if they can catch a ride in the moving van with their belongings. The answer is generally...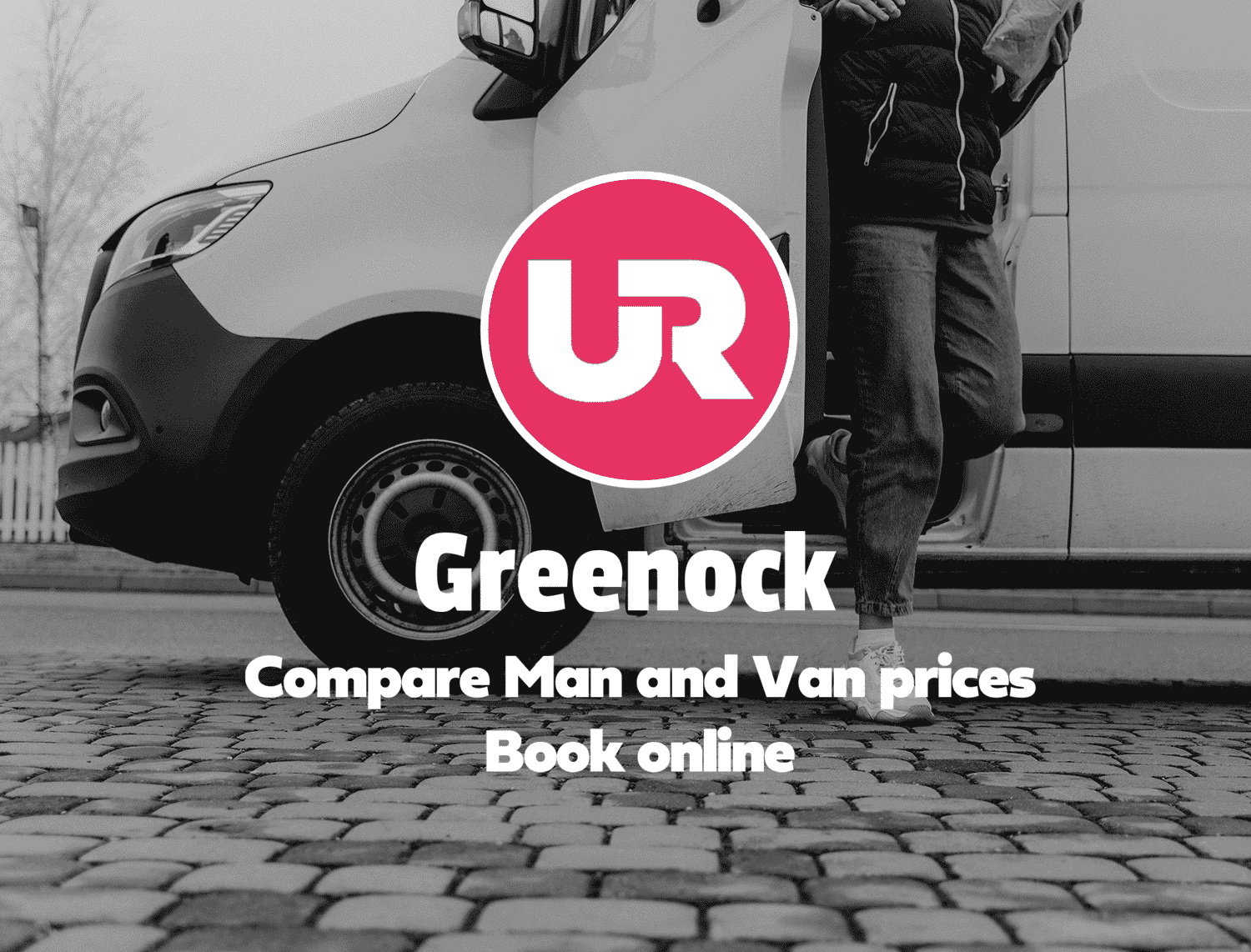 You may find it challenging to find the right man and van service in Greenock. Our online quote tool does the hard work of finding local moving van hire prices for you. If you need help with the booking process, call us on 020 8064 2103 during office hours Mon - Sun. 8 am - 5 pm, or use our support chat.
Moving to another city?
Local man and van services are available in the following areas.
Man with a van
Get a moving or delivery van anywhere in the UK. We have more registered expert movers in Greenock.
House Removals
All our registered movers are professional companies, fully insured, with the equipment needed to move.
Office Relocations
If you plan to relocate to a new office, URemovals can help ensure the process runs smoothly
Delivery
You can also find a solution on our platform if you need simple delivery. This includes orders from eBay, IKEA, or other marketplaces.