Welcome to URemovals, your dedicated partner in finding the perfect man and van in Leicester! Unlike traditional moving companies, we specialize in offering a unique man and van price comparison service, ensuring you find the best deal for your move. Join us in exploring life in Leicester and discovering the benefits of utilizing local man and van services for a seamless transition into this vibrant city.
URemovals' Personal Experience: Moving Day in Lincoln
When we at URemovals embarked on our moving day in Lincoln, it was an enlightening experience that showcased the advantages of utilizing local man and van services. The move was not only cost-effective but also remarkably efficient. We witnessed firsthand the expertise and local knowledge these services brought, ensuring a smooth and hassle-free transition.
Price Comparison Insights
Insightful price comparison statistics back our experience and dedication to aiding your move. When comparing big removal companies, some man and van comparison sites and Anyvan, we consistently observe that our platform offers competitive and often more economical options. Our extensive network of Leicester's registered man and van partners ensures you receive quality service at a reasonable price, making your moving experience more affordable and reliable.
A Greener Move with Leicester's Local Man and Van Services
Choosing local man and van services is a step towards cost-effectiveness and environmental conservation. With its green initiatives and community-focused projects, Leicester advocates for reducing carbon emissions, as do we at URemovals.
Opting for a local man with a van in Leicester means less time on the road, reduced fuel consumption, and a smaller carbon footprint. By selecting one of Leicester's registered man and van service partners through URemovals, you contribute to the city's sustainability goals while ensuring a personalized and efficient moving experience.
Customer reviews
Our nearest registered drivers to Leicester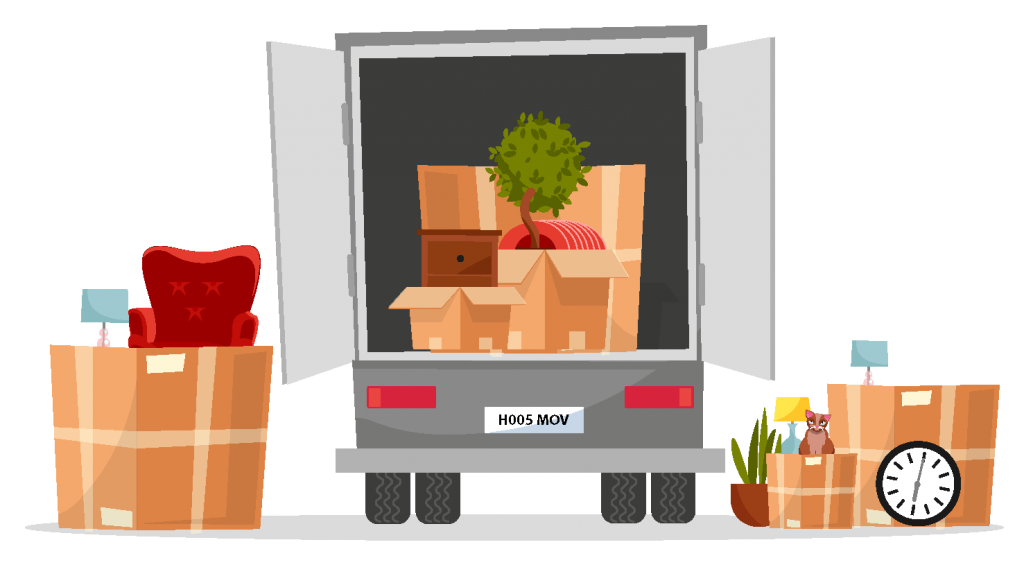 Living in Leicester – A Mosaic of Culture, History, and Innovation
In the East Midlands, Leicester is renowned for its rich cultural tapestry, historic landmarks, and innovation. Living in Leicester provides residents with a harmonious blend of diverse communities, forward-thinking educational institutions, and various recreational activities.
Leicester's illustrious history is reflected in its well-preserved architecture and monuments, such as the ancient Leicester Castle and the stunning Leicester Cathedral. The city is also a hub for innovation and learning, home to esteemed establishments like the University of Leicester and De Montfort University.
Interesting Facts About Leicester
Cultural Diversity: Leicester is one of the most culturally diverse cities in the UK, hosting many festivals celebrating various cultures, including the famous Diwali celebrations.
Historical Discovery: Leicester was the discovery site of the remains of King Richard III, unearthing a significant chapter of English history.
Innovative Cuisine: Leicester's diversity is reflected in its culinary scene, offering a wide range of international cuisine and innovative gastronomic experiences.
Green Spaces: The city boasts an array of parks and green spaces, including the picturesque Abbey Park and Bradgate Park, offering residents fresh air and a connection with nature.
Sports Enthusiasm: Leicester is a city passionate about sports, home to the renowned Leicester City Football Club and Leicester Tigers Rugby Club, fostering a spirited and lively sports culture.
Make Your Move with URemovals
Moving to or within Leicester doesn't have to be stressful. At URemovals, we are committed to facilitating your move by connecting you with the best man and van hire in Leicester. Our platform offers an extensive selection of registered local service partners, ensuring you find a reliable and cost-effective solution tailored to your needs.
To make your moving experience seamless and eco-conscious, we advocate for using local services, fostering community growth, and aiding Leicester's environmental initiatives. So, take a step towards a smoother, greener, and more affordable move with URemovals, and immerse yourself in the rich tapestry of life that Leicester offers!
Affordable man and van prices Leicester
URemovals is a comparison service for man and van and home removal companies. We aim to find the best price for your move in just a few clicks. So why URemovals?
Book online with ease
Fill up a short form with your moving details; it does not take more than 1 minute.
Get the best quotes
Our system will list for you the available service providers.
Save time & save money
Select your local trusted mover based on price and reviews.
Ready for your move?
With our secure online booking, you can conveniently plan your move. Our automated free moving quotes system will eliminate the hassle of checking prices and reduce the average removal cost. If you have questions or concerns about your booking, a friendly member of our UK team is here to help you. Give us a call.
Mon - Fri between 8am and 5pm on
020 8064 2103
Read moving tips and guides
With our moving guides and tips, we try to make moving easier.

URemovals
Saturday 23rd Sep 2023
The Londoner's Ultimate Guide to Saving Big on Man and Van Services
With the hustle and bustle of city life and the myriad options available, moving homes in London can seem impossible. It's easy to get lost in many choices and...

URemovals
Tuesday 1st Aug 2023
Hitching a Ride with the Movers: Can You Travel in the Van?
When it comes to moving, convenience is key, and many customers wonder if they can catch a ride in the moving van with their belongings. The answer is generally...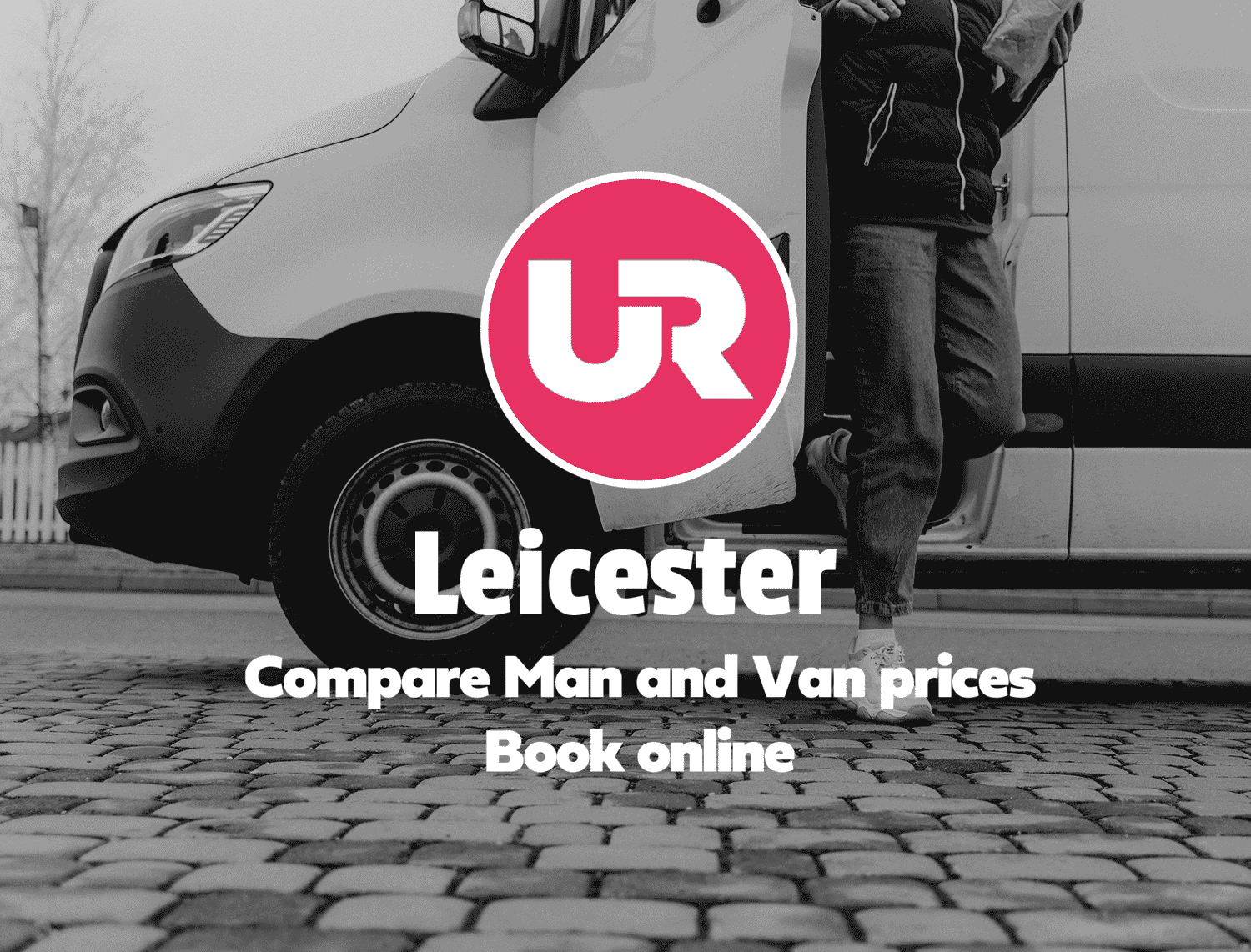 You may find it challenging to find the right man and van service in Leicester. Our online quote tool does the hard work of finding local moving van hire prices for you. If you need help with the booking process, call us on 020 8064 2103 during office hours Mon - Sun. 8 am - 5 pm, or use our support chat.
Moving to another city?
Local man and van services are available in the following areas.
Man with a van
Get a moving or delivery van anywhere in the UK. We have more registered expert movers in Leicester.
House Removals
All our registered movers are professional companies, fully insured, with the equipment needed to move.
Office Relocations
If you plan to relocate to a new office, URemovals can help ensure the process runs smoothly
Delivery
You can also find a solution on our platform if you need simple delivery. This includes orders from eBay, IKEA, or other marketplaces.