Welcome to URemovals, your trusted partner for easing the moving process in the vibrant city of Newcastle! We are dedicated to helping you compare and select the best local Man with a Van services, ensuring a smooth, efficient, cost-effective moving experience.
Why Trust URemovals in Newcastle?
Extensive Network: Gain access to a vast array of local movers in Newcastle, providing you with the flexibility and freedom to find the perfect match for your moving needs.
Verified Customer Reviews: Benefit from authentic reviews and testimonials, fostering transparency and aiding you in making informed decisions.
Competitive Quotes: Compare real-time quotes from various service providers, ensuring value for your money.
Quality Guaranteed: We collaborate only with verified, experienced, and dedicated movers committed to excellence.
Begin Your Newcastle Moving Journey with URemovals!
Whether you're embarking on a residential move or office relocation or need assistance transporting items, we at URemovals have covered you.
Start Comparing and Move with Confidence!
Customer reviews
Our nearest registered drivers to Newcastle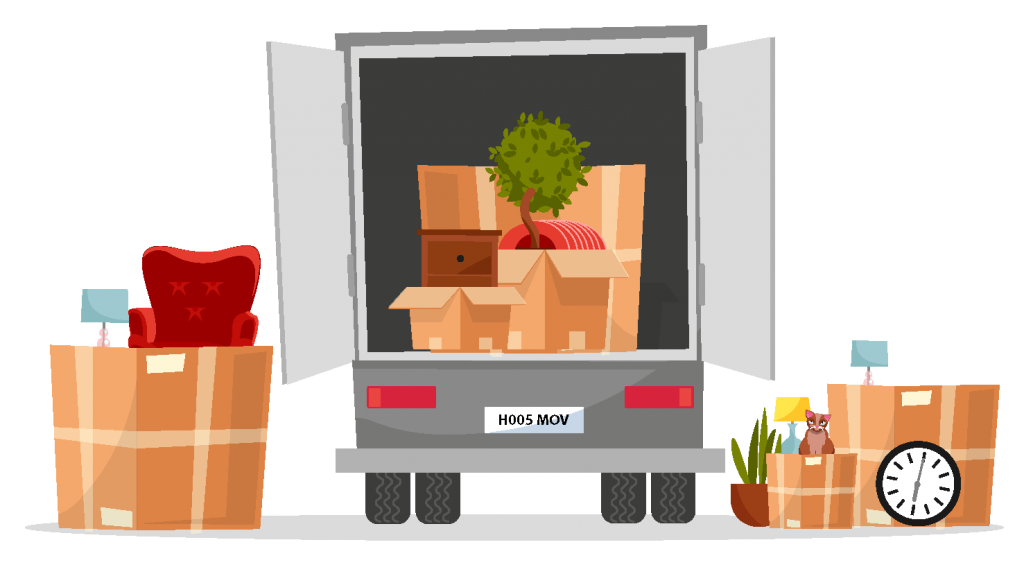 Moving to Newcastle with URemovals
Nestled along the northern bank of the River Tyne, Newcastle upon Tyne, or simply Newcastle, is a city renowned for its rich history, iconic architecture, and vibrant nightlife. Moving to this bustling city can be an exciting and logistical adventure. URemovals is here to guide you through the process, helping you choose the right Man with a Van service in Newcastle.
Understanding Newcastle's Unique Moving Needs
Diverse Demographics
Newcastle's population is a colourful tapestry of students, professionals, and families, each with unique moving needs. URemovals helps address these diverse requirements by offering various services tailored to each demographic.
Variety of Housing
From modern apartments in Ouseburn to Victorian houses in Jesmond, Newcastle's varied housing landscape necessitates a versatile approach to moving. With URemovals, find movers experienced in navigating different types of properties.
The Importance of Comparing Local Movers
Cost Considerations
Comparing local movers through URemovals enables you to evaluate different pricing models, ensuring cost-effectiveness and avoiding hidden charges.
Service Quality and Reliability
Honest customer reviews and ratings on our platform provide insights into Newcastle movers' reliability and quality of services.
Customised Solutions
Every move is unique. URemovals allows you to compare and find services that can be customised to meet your individual needs, ensuring a seamless moving experience.
Key Considerations When Selecting a Man with a Van Service
Insurance Coverage
Choose a mover with adequate insurance coverage to safeguard your belongings against potential damages or losses.
Equipment and Vehicle Fleet
Examine the availability of suitable equipment and vehicles to ensure a safe and efficient move.
Scheduling Flexibility
Select a service provider that accommodates your timeline and demonstrates adaptability to schedule changes.
Why Choose URemovals for Your Newcastle Move?
User-Friendly Interface
Our intuitive and user-friendly platform streamlines your comparison process and saves valuable time.
Dedicated Customer Support
Our team is committed to supporting you through your moving journey, addressing queries and providing assistance when needed.
Secure Transactions
URemovals prioritises your security, facilitating safe and secure transactions between you and the service provider.
Moving to Newcastle becomes a breeze with the right Man with a Van service. By leveraging URemovals, you can access transparent pricing, many options, and quality and reliability assurance. Navigate your Newcastle move with ease and confidence with URemovals by your side!
Affordable man and van prices Newcastle
URemovals is a comparison service for man and van and home removal companies. We aim to find the best price for your move in just a few clicks. So why URemovals?
Book online with ease
Fill up a short form with your moving details; it does not take more than 1 minute.
Get the best quotes
Our system will list for you the available service providers.
Save time & save money
Select your local trusted mover based on price and reviews.
Ready for your move?
With our secure online booking, you can conveniently plan your move. Our automated free moving quotes system will eliminate the hassle of checking prices and reduce the average removal cost. If you have questions or concerns about your booking, a friendly member of our UK team is here to help you. Give us a call.
Mon - Fri between 8am and 5pm on
020 8064 2103
Read moving tips and guides
With our moving guides and tips, we try to make moving easier.

URemovals
Saturday 23rd Sep 2023
The Londoner's Ultimate Guide to Saving Big on Man and Van Services
With the hustle and bustle of city life and the myriad options available, moving homes in London can seem impossible. It's easy to get lost in many choices and...

URemovals
Tuesday 1st Aug 2023
Hitching a Ride with the Movers: Can You Travel in the Van?
When it comes to moving, convenience is key, and many customers wonder if they can catch a ride in the moving van with their belongings. The answer is generally...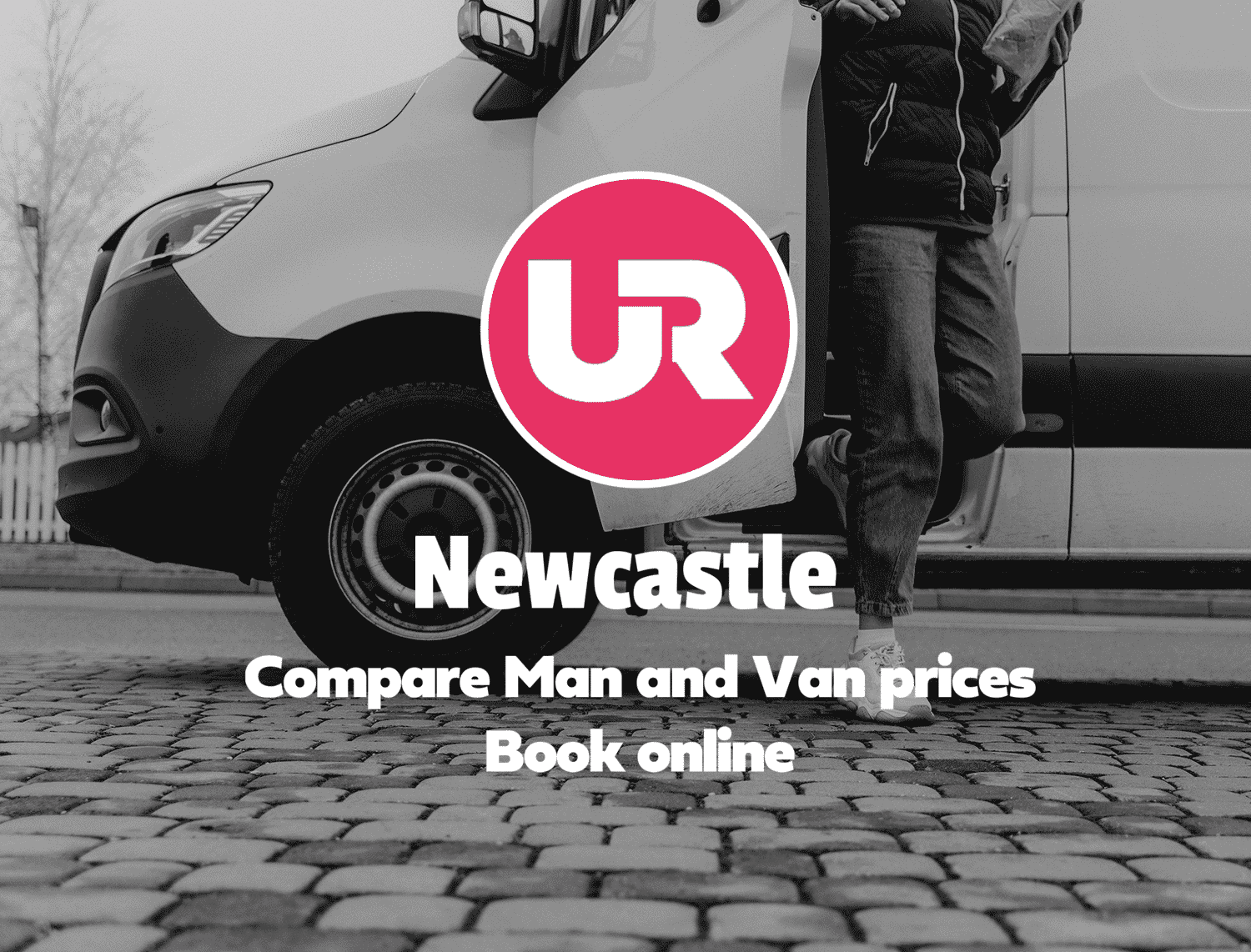 You may find it challenging to find the right man and van service in Newcastle. Our online quote tool does the hard work of finding local moving van hire prices for you. If you need help with the booking process, call us on 020 8064 2103 during office hours Mon - Sun. 8 am - 5 pm, or use our support chat.
Moving to another city?
Local man and van services are available in the following areas.
Man with a van
Get a moving or delivery van anywhere in the UK. We have more registered expert movers in Newcastle.
House Removals
All our registered movers are professional companies, fully insured, with the equipment needed to move.
Office Relocations
If you plan to relocate to a new office, URemovals can help ensure the process runs smoothly
Delivery
You can also find a solution on our platform if you need simple delivery. This includes orders from eBay, IKEA, or other marketplaces.