Are you moving to York? Find the best Man with a Van service in the heart of Yorkshire with URemovals. Unlike a traditional moving company, we offer an advanced price comparison service to help you save time and money.
Table of Contents
Life in the Ancient City of York
York, a walled city in northeast England, blends ancient history and modern lifestyle. This city is rooted in its Roman foundations and offers a rich tapestry of history, culture, and vibrancy. When living in York, one gets the privilege of walking the same streets the Vikings once did whilst still enjoying the contemporary comforts of modern urban living.
The Historic Charm of York
The streets of York echo tales from the past. The iconic York Minster, one of the largest cathedrals in Northern Europe, stands as a testament to the city's grandeur. Meanwhile, The Shambles, arguably the most picturesque street in England, offers a unique shopping experience. This blend of medieval ambience with contemporary amenities makes York one of the UK's most sought-after places.
Modern Lifestyle Meets History
While York is undeniably rooted in history, it has evolved to cater to a modern lifestyle. The city offers many dining options, theatres, and a thriving arts scene. Festivals such as the York Literature Festival and the Aesthetica Short Film Festival are prominent cultural staples, giving life in York a rhythmic balance between the old and new.
Man and Van Services in York
When you move to or from this historic city, the proper support can make a difference. That's where a Man with a Van service steps in. But what exactly is this, and how does it differ from traditional moving services?
Simplicity and Flexibility
Unlike extensive moving operations, a Man and Van is a simplified service tailored for smaller moves, single-item transportation, or local relocations. It's perfect for those moving within York or surrounding areas. The flexibility of such services ensures a hassle-free move, making it a popular choice among students, professionals, and families alike.
Cost-Effective Relocation
The beauty of man & van services lies in its affordability. With URemovals, you're not just getting a man and a van but a price comparison from various service providers in York. This ensures you get the best value for your money, making your move efficient and economical.
Why Choose URemovals For Your York Relocation?
At URemovals, we believe in empowering our clients with choice. Unlike traditional moving companies, we focus on providing a curated list of York's best men with van services. Our platform allows users to:
Compare Prices: With a wide network of service providers, we give you the freedom to choose the most economical and efficient option.
Trustworthy Services: We vet and verify each service provider, ensuring you only get reliable and professional assistance.
Easy Booking: Our seamless booking process ensures your move is scheduled without any hitches.
Conclusion
Living in York offers a beautiful blend of old-world charm with the conveniences of modern life. And when moving within the city, there's no better choice than a man and van. With URemovals, you get access to the best services in York and the advantage of price comparison. So the next time you think of relocating, remember we're here to make it a breeze!
Discover the best of York with URemovals. Trust us with your move and experience a seamless transition in this ancient city.
Customer reviews
Our nearest registered drivers to York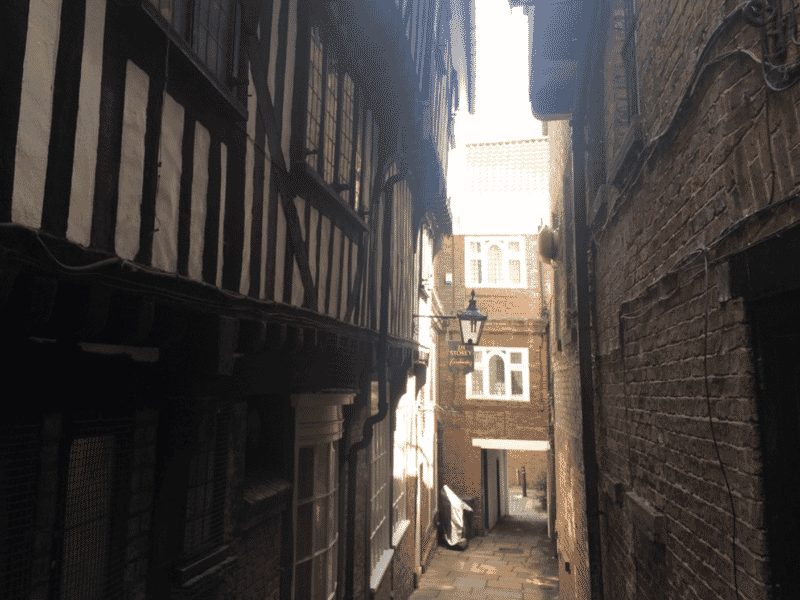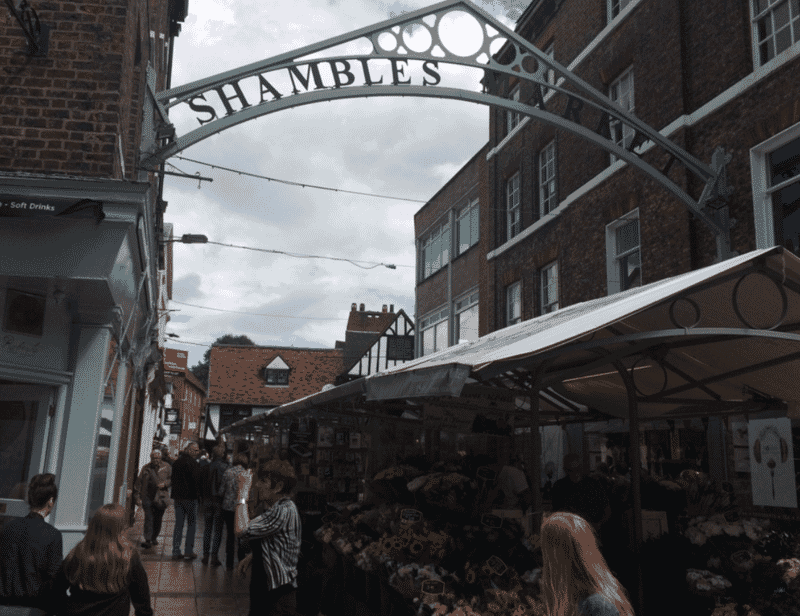 Moving day in York near to Shambles market
Affordable man and van prices York
URemovals is a comparison service for man and van and home removal companies. We aim to find the best price for your move in just a few clicks. So why URemovals?
Book online with ease
Fill up a short form with your moving details; it does not take more than 1 minute.
Get the best quotes
Our system will list for you the available service providers.
Save time & save money
Select your local trusted mover based on price and reviews.
Ready for your move?
With our secure online booking, you can conveniently plan your move. Our automated free moving quotes system will eliminate the hassle of checking prices and reduce the average removal cost. If you have questions or concerns about your booking, a friendly member of our UK team is here to help you. Give us a call.
Mon - Fri between 8am and 5pm on
020 8064 2103
Read moving tips and guides
With our moving guides and tips, we try to make moving easier.

URemovals
Saturday 23rd Sep 2023
The Londoner's Ultimate Guide to Saving Big on Man and Van Services
With the hustle and bustle of city life and the myriad options available, moving homes in London can seem impossible. It's easy to get lost in many choices and...

URemovals
Tuesday 1st Aug 2023
Hitching a Ride with the Movers: Can You Travel in the Van?
When it comes to moving, convenience is key, and many customers wonder if they can catch a ride in the moving van with their belongings. The answer is generally...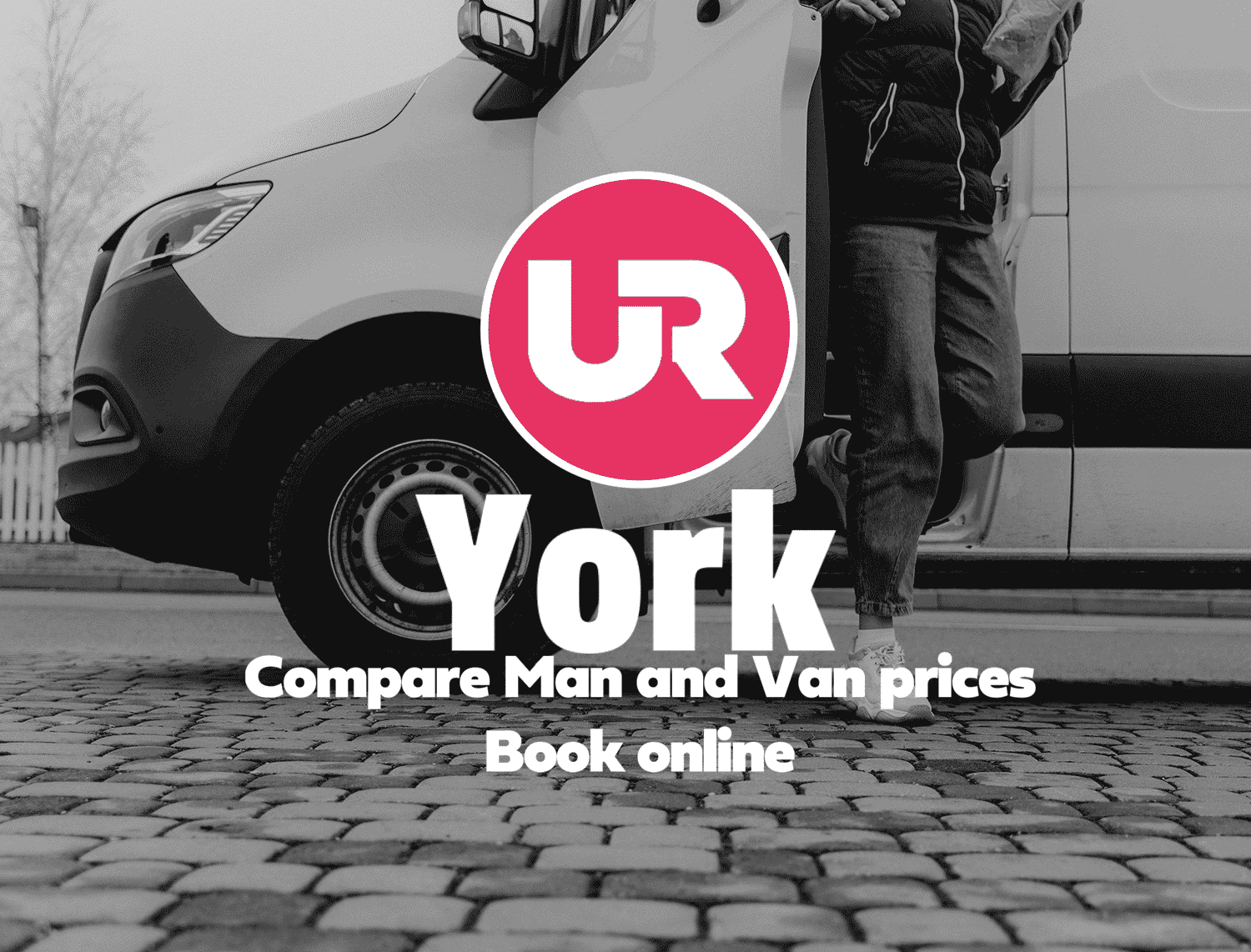 You may find it challenging to find the right man and van service in York. Our online quote tool does the hard work of finding local moving van hire prices for you. If you need help with the booking process, call us on 020 8064 2103 during office hours Mon - Sun. 8 am - 5 pm, or use our support chat.
Moving to another city?
Local man and van services are available in the following areas.
Man with a van
Get a moving or delivery van anywhere in the UK. We have more registered expert movers in York.
House Removals
All our registered movers are professional companies, fully insured, with the equipment needed to move.
Office Relocations
If you plan to relocate to a new office, URemovals can help ensure the process runs smoothly
Delivery
You can also find a solution on our platform if you need simple delivery. This includes orders from eBay, IKEA, or other marketplaces.