Understanding the Basics of Hiring a Man and Van in UK
Hiring a cheap man with a van in UK can be a great way to save money when you need to move items from one place to another. Whether you are moving home or office, it can be an affordable and convenient way of getting your belongings safely from A to B. This article will examine the basics of hiring a cheap removal company and what factors you should consider when choosing exemplary service. We will also discuss the cost of hiring such services and how they compare to other moving services like removal companies or professional movers. With this information, you can make an informed decision on which service is best suited for your needs.
How Much Does it Cost to Hire a Man and Van?
How much does it cost to hire a man and van in UK? The answer depends on the size of the move, the distance involved and other factors.
Distance: The longer the distance between the pickup and drop-off locations, it will more cost per mile.
Weight: Heavier load will cost more per pound of weight.
Special Services: Additional services like assembling, disassembling, and packing might be charged extra.
Flight of stairs and parking distance from the properties also increase the cost of the service.
Average man with a van prices
Average price for small vans from
£30 / hour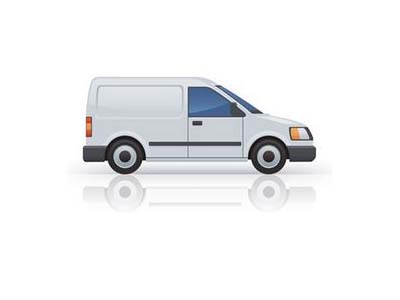 Transferring luggage or parcels is one of the most common uses of the Small Van. There is enough room for eight packed suitcases in a small van. As a solo individual, this is a convenient van to hire since it has plenty of room for 1 person's luggage and is easy to park.
| # | 1 mover | 2 mover |
| --- | --- | --- |
| Mon - Fri | £20 - £30 / hour | £25 - £40 / hour |
| Sat - Sun | £25 - £40 / hour | £30 - £45 / hour |
| Public holiday | £30 - £40 / hour | £35 - £50 / hour |
Average price for transit vans from
£50 / hour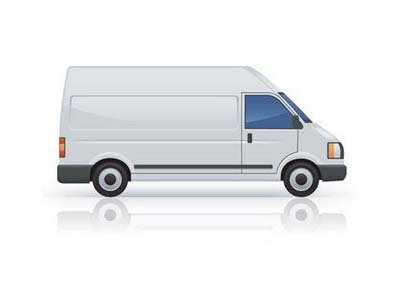 LWB High Top Vans have a larger internal load space than any other panel van and a side loading door that makes loading and unloading in tight spaces easier, which makes them ideal for moving a one or two-bedroom flat, delivering goods from one business to another, performing removals, and collecting items from local storage. Removal companies around the globe use this van as it is by far the most popular in the Man and Van industry.
| # | 1 mover | 2 mover |
| --- | --- | --- |
| Mon - Fri | £40 - £60 / hour | £45 - £65 / hour |
| Sat - Sun | £45 - £65 / hour | £50 - £75 / hour |
| Public holiday | £45 - £70 / hour | £45 - £80 / hour |
Average price for luton vans from
£65 / hour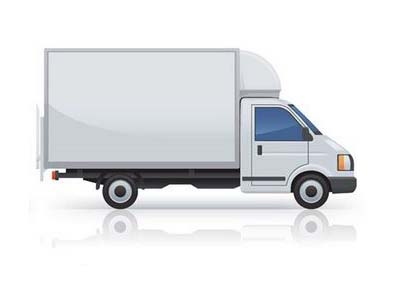 Whether it's a three-bedroom flat/house move, an office move, or the move of heavy items, the Luton Van is the van of choice. For bulky items like furniture and crates, the Luton Van offers excellent flexibility. As opposed to panel vans, the entire loading space is above the rear wheels, so the internal wheel arches don't interfere with your loading space. The best van for moving day is the one that fits everything.
| # | 1 mover | 2 mover |
| --- | --- | --- |
| Mon - Fri | £45 - £65 / hour | £50 - £65 / hour |
| Sat - Sun | £55 - £65 / hour | £50 - £80 / hour |
| Public holiday | £55 - £70 / hour | £55 - £90 / hour |
Average van sizes in cm
These measurements are approximate and may vary slightly
| Van size | External length | External height | Internal length | Internal height | Internal height | Max Payload |
| --- | --- | --- | --- | --- | --- | --- |
| Small van | 415cm | 174cm | 170cm | 120cm | 116cm | 660kg |
| Transit van | 580cm | 250cm | 340cm | 190cm | 178cm | 970-1050kg |
| Luton van | 650cm | 320cm | 420cm | 220cm | 210cm | 1250kg |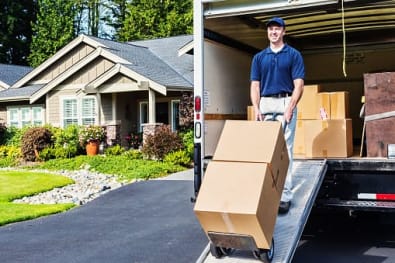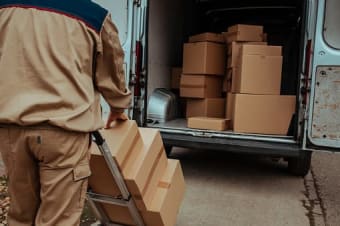 Where to Find Affordable and Reliable Cheap Men With a Van Services?
Moving can be a stressful and expensive experience, but finding reliable and affordable men with a van services doesn't have to be. With the proper research and due diligence, you can find cheap removal companies near you that offer quality service at an affordable price. Whether you're looking for mini mover rates or man and van services near you, plenty of options are available to fit your needs and budget.
Hiring a local self-employed man with a van for your needs could be highly beneficial. Not only do they offer competitive prices, but they also guarantee quality services. It is something worth considering if you're looking for cost-effective solutions. Moving house can be a very overwhelming task, as it is widely accepted that it is one of the most stressful times in someone's life.
Many find themselves rushing to organize a removal service at the last minute. Why not take the burden off your shoulders and rely on a well-known local team who are experienced and friendly and can come to you quickly? Hiring a 'man with a van' team often proves more advantageous than going for an expensive large company. They offer more flexibility and are capable of providing services like:
Furniture and large item delivery
Flat moves
Complete house removals
Garden waste removals
You may have to pay extra for packing services, but it can be worth it in terms of time and money. Doing the packing yourself is a great way to save on your move, but if time is a constraint, you could always hire someone who specializes in this task. Doing this could cost you less than taking days off work!
Man and van services are not just limited to house moves.
Businesses that provide removal services may have various vehicles varying in size. The smallest ones, small vans, are great for smaller jobs like collecting items or student moving. Meanwhile, Luton vans with tail lifts are perfect for larger house moves.
When estimating the size of the removal van with a professional man with a van, remember that getting a smaller one is usually more affordable. Please check our man with a van page for further details about the kinds of vehicles often used by a solo man with a van services.
Hiring a man with a van can be helpful in various situations. This is ideal if you've purchased a new three-piece suite but need to get rid of the old one.
You don't have to worry. Your friendly neighbourhood assistant can quickly organize a pickup for you at a suitable time if you buy a washing machine, fridge freezer, or a large furniture set.
Hiring a man and van for your moving needs is a wiser choice than renting a van. You don't have to worry about the tiresome task of loading and unloading. Hire someone who can do the job for you at an affordable rate so your back won't take any strain.
Here are some tips on how to effectively find a right removal company
When asking for a quote, ask if the amount is fixed and won't be increased after the house move. Also, double-check that no extra charges, such as waiting fees or petrol costs, are included. Moving to a new house can be quite expensive, so you want to make sure you don't have any additional costs coming your way. You know whether the fee charged is hourly or for the entire job before you start essential. When hiring a man with van service, it's crucial to understand the cost involved. The quoted rate may be hourly and can be significantly affected by traffic or other delays. To ensure a successful and budget-friendly move, understand precisely what is included beforehand.
Hiring a large van for a house move can be pricey, but you can save some money if you provide extra help. Ask the moving company how many people are on their team and if they're alright with you and your family/friends assisting with loading and unloading the van. If you're looking to move house with a man and van, ask for an estimated number of trips required. Multiple trips may incur additional costs, so it is best to be aware of this beforehand. The more trips were taken and the longer it took, the higher the price could be.
It is vital to pick a date wisely to save money and ensure a successful move. Moving on weekends or bank holidays may be slightly more expensive than on weekdays. Furthermore, planning can help gather information about the nature of the move and what things will need to be done beforehand. A qualified, experienced and budget-friendly man with a van is the one to get. They will also arrange for a pre-move survey which involves them visiting your home before the removal day to measure your goods' size and weight. Having an understanding of the size and type of van necessary for the job, as well as any potential need for additional manpower, is key for a successful move. Conducting a pre-move survey can make it easier to plan and prevent any issues from arising during transit.
Before you hire a man with a van, it is always advisable to do a quick check of the size of the vehicle. This will assure you that the van is large enough to safely transport your belongings. Doing so will also help you be confident that these professionals know what they are doing. An overloaded vehicle can pose a severe threat to other motorists, and VOSA takes it very seriously. That's why you must check if the van is in optimal working condition, devoid of any rattling or rusting, before taking it for a journey.
Taking the time to research the man with a van service you're interested in is key. Ask your family and friends for their recommendations or join relevant local Facebook communities to get up-to-date reviews from other locals. Customer reviews can be beneficial when deciding which route to take for your business. Honest opinions on cost-effectiveness and value for money will give you understand of whether the option could help save money in the long run. Feel free to inquire about an individual's background and qualifications. It is also prudent to ensure their insurance coverage is still valid.
Comparing Different Prices for Man and Van Services
Moving can be costly, but hiring a right mover is an economical way to go about it. With their expertise and experience, they can load your items safely and efficiently, so you don't have to worry - giving you more time to look forward to settling into your new place. Our free, no-commitment quote service allows you to find the perfect man with a van for your needs without pressure. Get competitive quotes and take your time to choose the best option. To find the most affordable man with a van, it makes sense to get quotes from multiple teams and compare their prices and services. This way, you can quickly identify the most cost-effective option.