Welcome to URemovals, your premier destination for man with a van hire in Kirkcaldy! We are not your traditional moving company; we offer a unique man and van price comparison service to make your moving experience as smooth as possible. Our network comprises various registered service partners in Kirkcaldy, ensuring you get the best local service while reducing carbon emissions.
URemovals - Connecting You with Kirkcaldy's Best
We at URemovals are dedicated to making your moving experience stress-free and efficient. Our platform connects you with registered man and van service partners in Kirkcaldy, allowing you to choose from various options that suit your needs and budget.
Easy Comparisons
Our user-friendly platform lets you easily compare prices and services from different providers. We aim to give you all the information you need to make an informed decision and ensure a hassle-free moving experience.
Quality Assurance
All service partners in our network are thoroughly vetted to ensure they meet our high standards of quality and reliability. When you choose a man with a van hire through URemovals, you can be confident that you are receiving a service from a reputable and trustworthy provider.
Supporting Local Businesses
By choosing one of Kirkcaldy's registered man and van service partners through URemovals, you are making an eco-conscious decision and supporting local businesses. This contributes to the community's economic growth and fosters a sense of unity and mutual support.
Customer reviews
Our nearest registered drivers to Kirkcaldy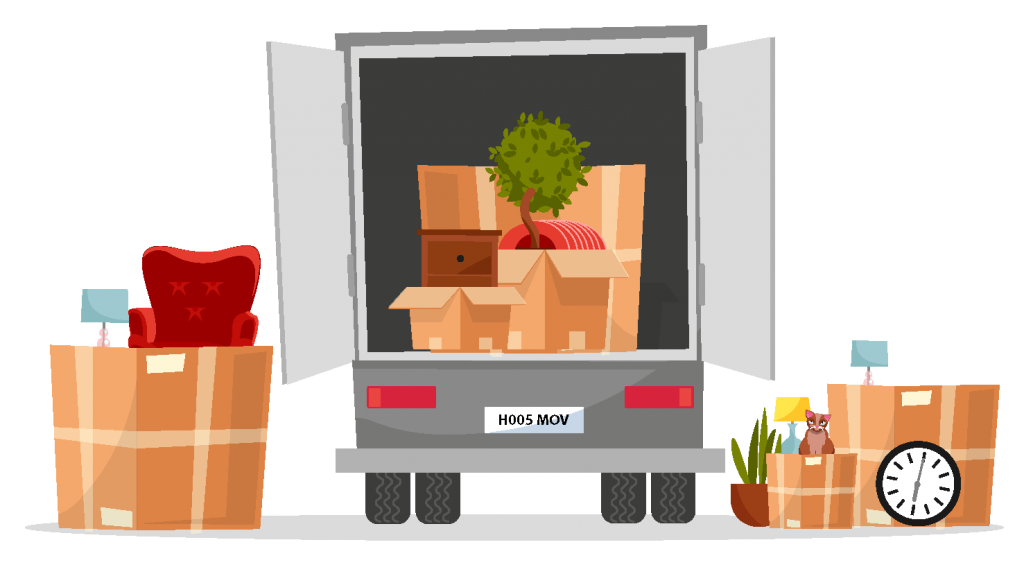 Living in Kirkcaldy
Nestled on the east coast of Scotland, Kirkcaldy is a charming town in Fife, known for its rich history, vibrant community, and scenic landscapes. It's a place where the past and present coexist, offering residents a balanced lifestyle between tranquillity and bustling town life. One interesting fact is that Kirkcaldy is often called the "Lang Toun" because of the early town's elongated street layout.
Embracing Local Culture
Living in Kirkcaldy gives you access to a diverse local culture and numerous historical sites. The town's museums and galleries narrate tales of Kirkcaldy's history, while its parks and beaches offer serene spots for relaxation. The Ravenscraig Castle and the Kirkcaldy Galleries testify to the town's rich heritage and popular attractions for locals and visitors alike.
Community and Lifestyle
The community in Kirkcaldy is welcoming and friendly, making it an ideal place for families, young professionals, and retirees. The town offers a range of amenities, including schools, healthcare facilities, shopping centres, and recreational areas. Additionally, various events and festivals held throughout the year bring the community together and celebrate the unique spirit of Kirkcaldy.
Why Choose Man and Van Services in Kirkcaldy?
When moving within or to Kirkcaldy, opting for a local man and van service is an excellent choice for several reasons:
Tailored Services
Our registered service partners in Kirkcaldy offer tailored services to meet your specific moving needs. Whether you are relocating your home or office, you can find a suitable and affordable solution through URemovals.
Expertise and Local Knowledge
Local service providers possess extensive area knowledge, ensuring efficient and timely moves. They are familiar with the local traffic patterns, parking regulations, and the best routes, which can be particularly beneficial when navigating Kirkcaldy's unique street layout.
Eco-Friendly Choice
Choosing a local man with a van in Kirkcaldy is also eco-friendly. By reducing travel distance and time, local services contribute to lower carbon emissions, aligning with global efforts to combat climate change.
Competitive Pricing
At URemovals, we provide a price comparison service to help you find competitive rates for man and van hire in Kirkcaldy. Our platform allows you to compare quotes from different service providers, ensuring you get the best value for your money.
Kirkcaldy is a town that blends history, culture, and community spirit, making it a great place to live. Whether moving within the city or relocating to Kirkcaldy, URemovals is here to connect you with the best local man and van services. By choosing a local service provider, you make an environmentally friendly choice and support the local economy.
We invite you to explore our platform and find the perfect man with a van hire Kirkcaldy service that meets your needs. Let's make your move a seamless and positive experience and contribute to a sustainable and thriving Kirkcaldy together.
Affordable man and van prices Kirkcaldy
URemovals is a comparison service for man and van and home removal companies. We aim to find the best price for your move in just a few clicks. So why URemovals?
Book online with ease
Fill up a short form with your moving details; it does not take more than 1 minute.
Get the best quotes
Our system will list for you the available service providers.
Save time & save money
Select your local trusted mover based on price and reviews.
Ready for your move?
With our secure online booking, you can conveniently plan your move. Our automated free moving quotes system will eliminate the hassle of checking prices and reduce the average removal cost. If you have questions or concerns about your booking, a friendly member of our UK team is here to help you. Give us a call.
Mon - Fri between 8am and 5pm on
020 8064 2103
Read moving tips and guides
With our moving guides and tips, we try to make moving easier.

URemovals
Saturday 23rd Sep 2023
The Londoner's Ultimate Guide to Saving Big on Man and Van Services
With the hustle and bustle of city life and the myriad options available, moving homes in London can seem impossible. It's easy to get lost in many choices and...

URemovals
Tuesday 1st Aug 2023
Hitching a Ride with the Movers: Can You Travel in the Van?
When it comes to moving, convenience is key, and many customers wonder if they can catch a ride in the moving van with their belongings. The answer is generally...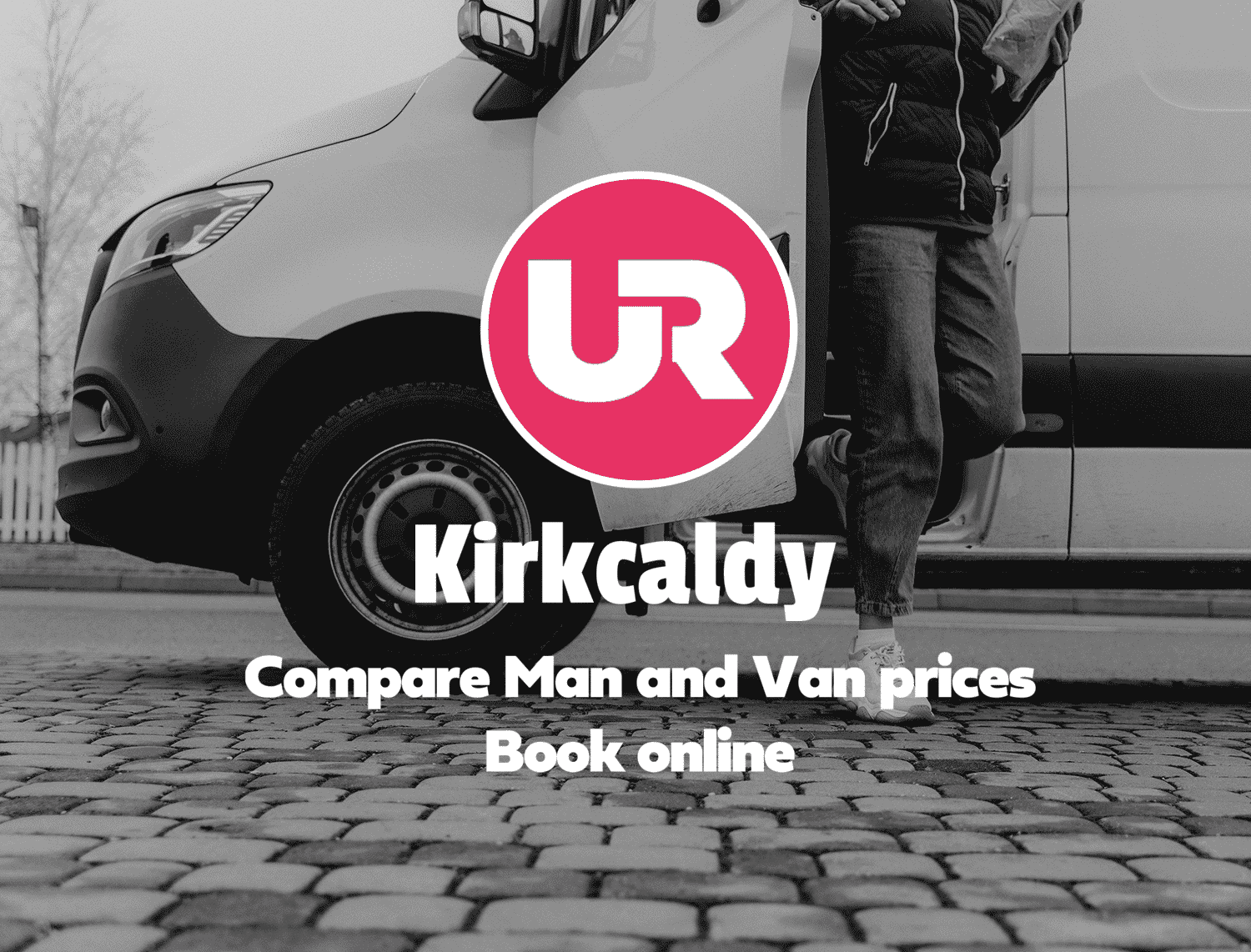 You may find it challenging to find the right man and van service in Kirkcaldy. Our online quote tool does the hard work of finding local moving van hire prices for you. If you need help with the booking process, call us on 020 8064 2103 during office hours Mon - Sun. 8 am - 5 pm, or use our support chat.
Moving to another city?
Local man and van services are available in the following areas.
Man with a van
Get a moving or delivery van anywhere in the UK. We have more registered expert movers in Kirkcaldy.
House Removals
All our registered movers are professional companies, fully insured, with the equipment needed to move.
Office Relocations
If you plan to relocate to a new office, URemovals can help ensure the process runs smoothly
Delivery
You can also find a solution on our platform if you need simple delivery. This includes orders from eBay, IKEA, or other marketplaces.