Are you embarking on a move to Livingston? URemovals is here to simplify your journey! We aren't your typical moving company—instead, we specialize in providing a unique man and van price comparison service, connecting you with top-notch moving solutions that fit your specific needs. Dive into the ease of moving with our registered and dependable "Man with a Van Livingston" service partners!
Embracing Life in Livingston
Livingston, located in the heart of West Lothian, Scotland, is renowned for its harmonious blend of urban vibrancy and natural beauty. As a designated New Town, Livingston boasts well-planned residential areas, bustling shopping precincts, and ample green spaces. The town serves as a hub for technology and commerce, offering diverse employment opportunities and fostering community among its residents.
Livingston is enveloped by picturesque landscapes, including the scenic Almond Valley and the Pentland Hills, providing residents with many outdoor recreational activities. The town's rich cultural tapestry, featuring art galleries, theatres, and music venues, ensures a thriving arts and entertainment scene.
Man and Van Services in Livingston
Navigating a move can be overwhelming, but choosing the right help can transform it into a seamless experience. Livingston offers various man and van services to facilitate a smooth transition, whether you're moving your home, office, or even just a few items. At URemovals, we connect you with our registered service partners in Livingston, who are recognized for their commitment to professionalism, efficiency, and customer satisfaction.
Our partners provide a comprehensive range of services, including packing, loading, transportation, and unloading, all while handling your belongings with the utmost care. Opting for a local man and van service in Livingston is not just about convenience—it's also a step towards sustainability. Local services entail shorter distances and lower carbon emissions, making your move eco-friendlier.
The Importance of Choosing Local Companies
Reduced Carbon Emissions: Shorter travel distances associated with local companies contribute to lower carbon emissions, aiding in environmental protection.
Stimulating Local Economy: Utilizing local services supports small businesses, fuels economic growth, and fosters community development.
Customized Services: Local companies are often more attuned to individual needs, offering personalized and adaptable services.
Efficiency and Proximity: The closeness of local service providers ensures prompt and efficient services, saving you valuable time.
Customer reviews
Our nearest registered drivers to Livingston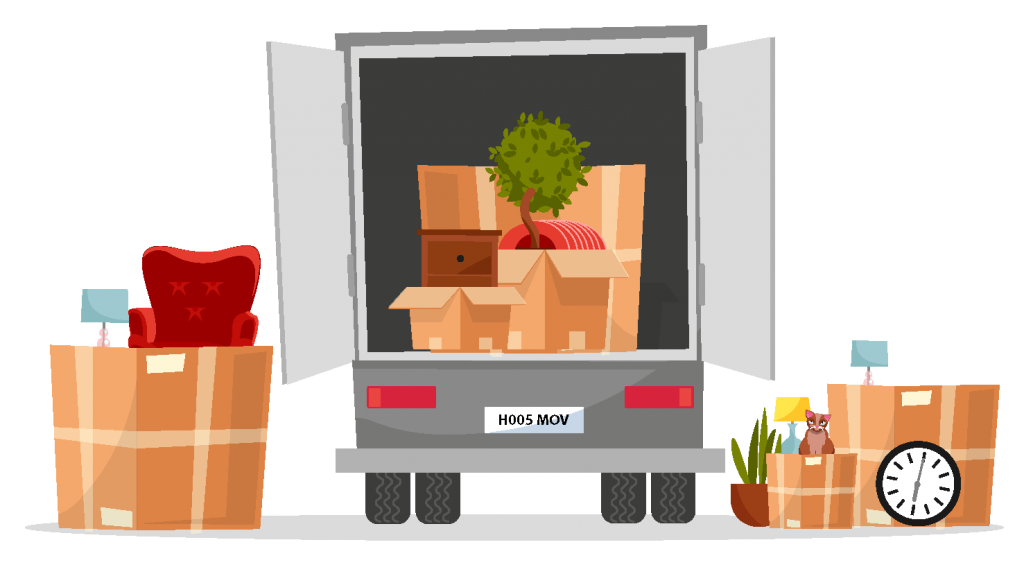 Intriguing Facts About Livingston
Livingston is home to one of Scotland's most extensive indoor shopping and leisure complexes, Livingston Designer Outlet.
The town's name derives from a Flemish gentleman, De Leving, who settled in the area around the 12th century.
Livingston has a rich sporting culture, hosting football, rugby, and skateboarding facilities, promoting an active lifestyle among residents.
The town is strategically situated between Edinburgh and Glasgow, offering excellent transport links to Scotland's major cities.
URemovals: Rethinking Moving Solutions
URemovals stands out by redefining the moving service landscape. We are not a traditional moving company; we offer a distinctive man and van price comparison service, enabling you to compare and select the optimal moving solution that aligns with your budget and preferences. We are dedicated to granting you choice and transparency, facilitating a worry-free moving experience.
We recommend choosing one of our registered man and van service partners in Livingston for a reliable and environmentally-conscious moving solution. By opting for our local partners, you receive exceptional service and play a part in reducing carbon emissions and supporting the Livingston community.
Conclusion
Livingston, with its modern amenities, lush landscapes, and dynamic culture, is a sought-after destination for relocation. When contemplating man and van hire Livingston, URemovals is your go-to platform for connecting with premier local service providers. Our innovative price comparison service guarantees superior services while contributing to environmental conservation and community enhancement. Trust URemovals for an effortless and responsible moving experience in Livingston!
Affordable man and van prices Livingston
URemovals is a comparison service for man and van and home removal companies. We aim to find the best price for your move in just a few clicks. So why URemovals?
Book online with ease
Fill up a short form with your moving details; it does not take more than 1 minute.
Get the best quotes
Our system will list for you the available service providers.
Save time & save money
Select your local trusted mover based on price and reviews.
Ready for your move?
With our secure online booking, you can conveniently plan your move. Our automated free moving quotes system will eliminate the hassle of checking prices and reduce the average removal cost. If you have questions or concerns about your booking, a friendly member of our UK team is here to help you. Give us a call.
Mon - Fri between 8am and 5pm on
020 8064 2103
Read moving tips and guides
With our moving guides and tips, we try to make moving easier.

URemovals
Saturday 23rd Sep 2023
The Londoner's Ultimate Guide to Saving Big on Man and Van Services
With the hustle and bustle of city life and the myriad options available, moving homes in London can seem impossible. It's easy to get lost in many choices and...

URemovals
Tuesday 1st Aug 2023
Hitching a Ride with the Movers: Can You Travel in the Van?
When it comes to moving, convenience is key, and many customers wonder if they can catch a ride in the moving van with their belongings. The answer is generally...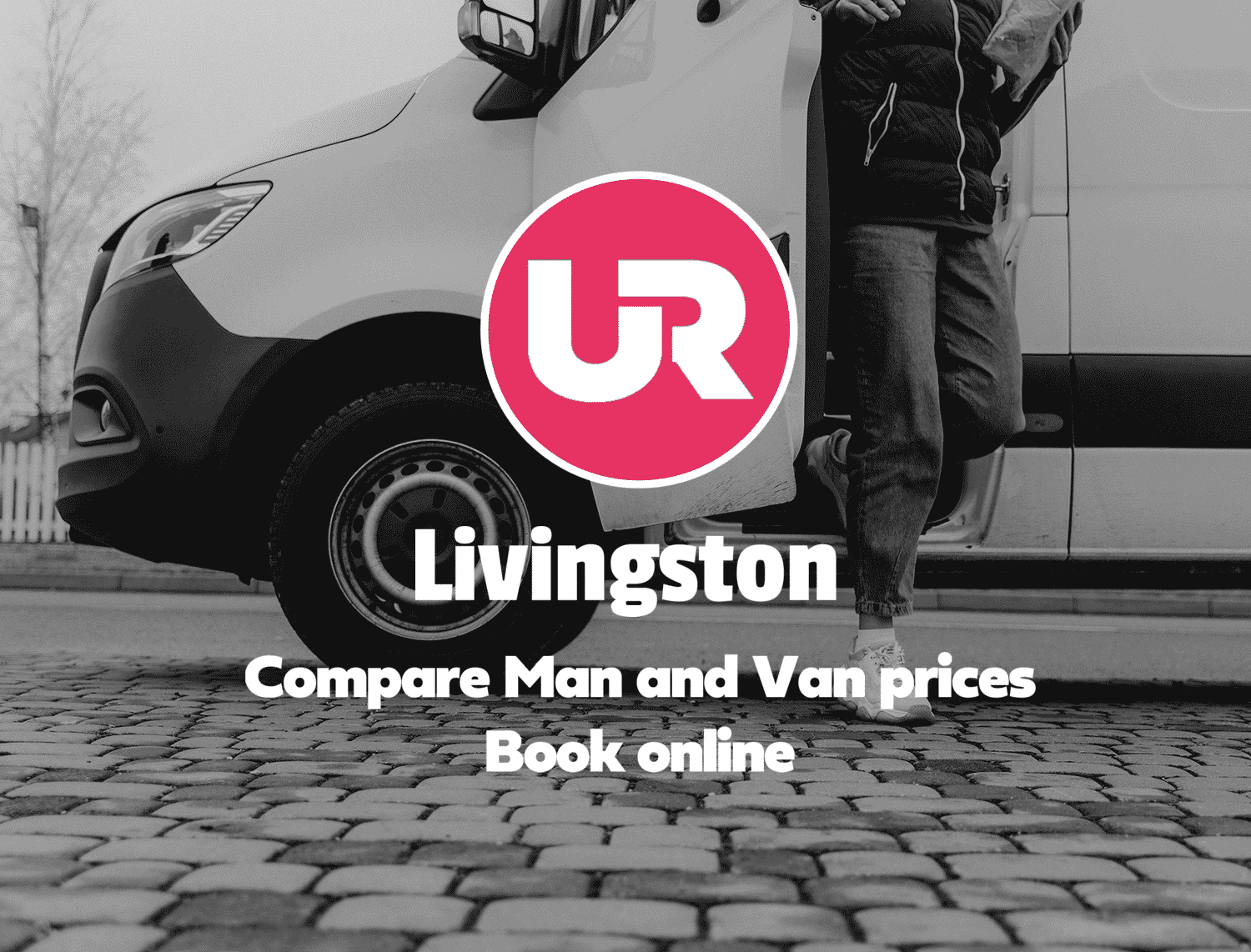 You may find it challenging to find the right man and van service in Livingston. Our online quote tool does the hard work of finding local moving van hire prices for you. If you need help with the booking process, call us on 020 8064 2103 during office hours Mon - Sun. 8 am - 5 pm, or use our support chat.
Moving to another city?
Local man and van services are available in the following areas.
Man with a van
Get a moving or delivery van anywhere in the UK. We have more registered expert movers in Livingston.
House Removals
All our registered movers are professional companies, fully insured, with the equipment needed to move.
Office Relocations
If you plan to relocate to a new office, URemovals can help ensure the process runs smoothly
Delivery
You can also find a solution on our platform if you need simple delivery. This includes orders from eBay, IKEA, or other marketplaces.