Wolverhampton, a city in the West Midlands of England, has been gaining popularity as a great place to live. Wolverhampton is a vibrant city with a rich history and diverse community, making it an attractive destination for those looking for a change of scenery. Let's dive into why Wolverhampton is worth considering as your next home.
Wolverhampton is an affordable option compared to other major cities in the UK. The town has various properties available, from spacious houses to modern apartments, which can suit different budgets. Wolverhampton also has excellent transport links, with direct trains to Birmingham, London, and other major cities. This makes it an ideal location for commuters or those exploring different parts of the UK.
Additionally, Wolverhampton has a rich history that can be seen in its stunning architecture and museums. Wolverhampton Art Gallery is a must-visit for art enthusiasts, while the Black Country Living Museum offers a glimpse into the city's industrial past. The Wolverhampton Grand Theatre and Arena Theatre are great venues for performances and live music.
Things to Do in Wolverhampton
Apart from its history and cultural attractions, Wolverhampton also has a range of activities for residents and visitors to enjoy. The city has beautiful parks and nature reserves, such as West Park and Bantock Park, perfect for walks and picnics. Wolverhampton also has a lively nightlife, with various bars, pubs, and clubs. In conclusion, Wolverhampton is a great city, offering affordable housing, excellent transport links, and a rich history.
Nightlife in Wolverhampton
Wolverhampton has a vibrant and diverse nightlife scene that caters to various tastes and interests. Whether you're looking for a quiet drink with friends or a night of dancing, you'll find something to suit your mood in Wolverhampton.
The city centre is one of the most popular areas for nightlife in Wolverhampton. Here you'll find a variety of bars and pubs, ranging from traditional English pubs to trendy cocktail bars. The city centre's most popular venues include The Bohemian, The Giffard Arms, and The Grain Store.
Wolverhampton has several nightclubs and music venues if you're looking for something a bit livelier. One of the most well-known is the Slade Rooms, which hosts various live music events and club nights throughout the week. Other popular music venues include The Robin 2 and The Newhampton Arts Centre.
For those looking for a more alternative night out, Wolverhampton has a thriving underground music scene. Venues such as The Hummingbird and The Paget Rooms host regular gigs and events featuring local and touring bands from various genres, including punk, metal, and indie rock.
Safety and Security
It's important to note that while Wolverhampton has a vibrant nightlife scene, it's also important to stay safe when out and about. Stick to well-lit areas and avoid walking alone at night. If you're going out in a group, make sure to stick together and have a plan for getting home safely.
Customer reviews
Prices start at 40.00 per hour.
A High Standard of Service Guaranteed for all man and van services.
Blessings removal
Prices start at £40.00 / hour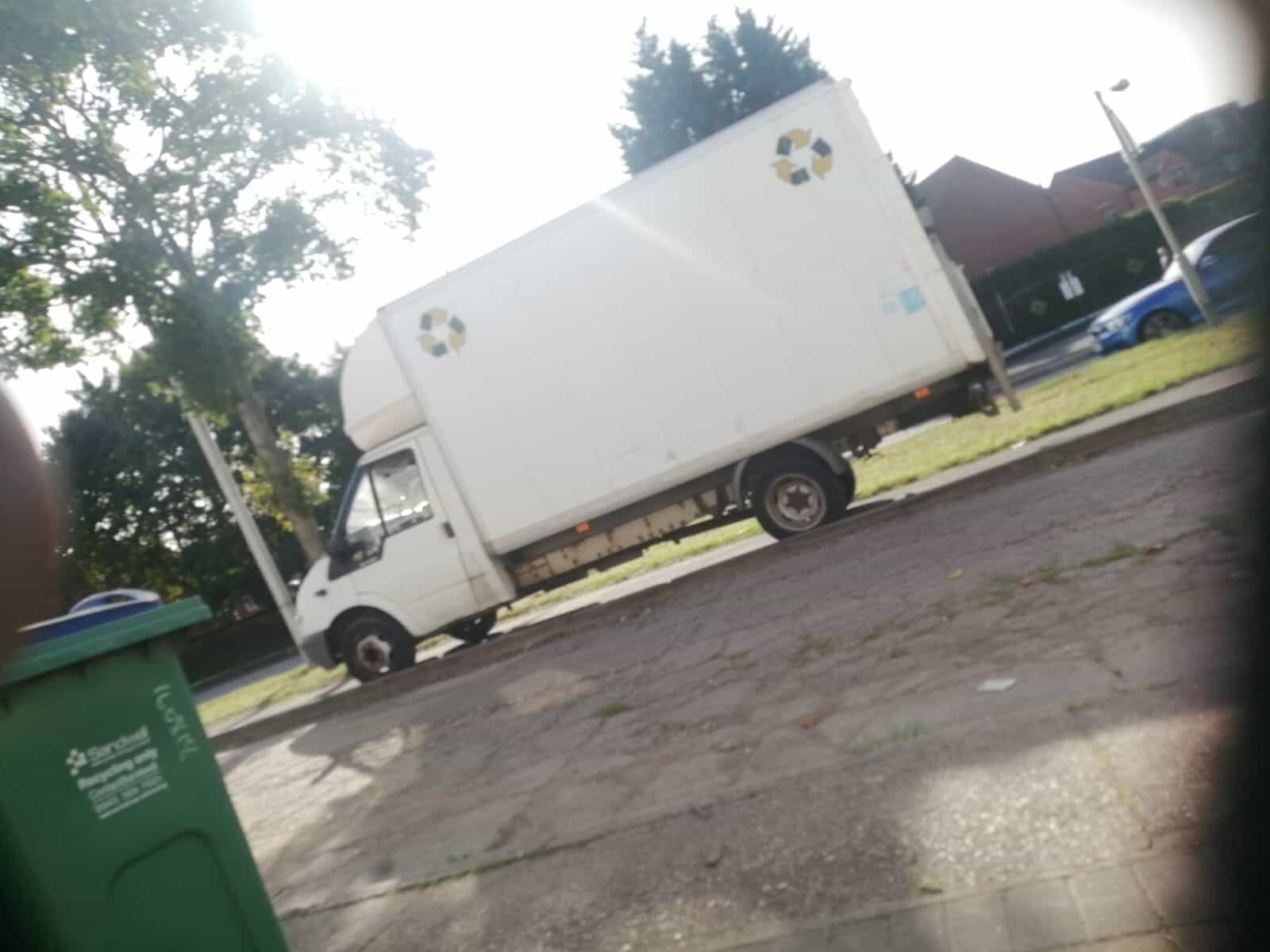 Base in Wolverhampton
Van insurance

checked

URemovals T&Cs

checked

References

checked

Goods in transit: £25000
Public liability: £1000000
Rating: 5.0 based on 1 review(s)
Storage service available
Piano moving service available
Choosing the Best Man and Van Service in Wolverhampton
Choosing the right man and van service can be challenging, but ensuring a smooth, stress-free move is essential. When selecting a provider, it is necessary to consider factors such as reputation, experience, and pricing.
One way to simplify the process is to use our comparison platform. With URemovals, you can easily compare man and van prices and services from registered providers in Wolverhampton. This can save time and money, as you can quickly find the best provider.
Affordable man and van prices Wolverhampton
URemovals is a comparison service for man and van and home removal companies. We aim to find the best price for your move in just a few clicks. So why URemovals?
Book online with ease
Fill up a short form with your moving details; it does not take more than 1 minute.
Get the best quotes
Our system will list for you the available service providers.
Save time & save money
Select your local trusted mover based on price and reviews.
Ready for your move?
With our secure online booking, you can conveniently plan your move. Our automated free moving quotes system will eliminate the hassle of checking prices and reduce the average removal cost. If you have questions or concerns about your booking, a friendly member of our UK team is here to help you. Give us a call.
Mon - Fri between 8am and 5pm on
020 8064 2103
Read moving tips and guides
With our moving guides and tips, we try to make moving easier.

URemovals
Saturday 23rd Sep 2023
The Londoner's Ultimate Guide to Saving Big on Man and Van Services
With the hustle and bustle of city life and the myriad options available, moving homes in London can seem impossible. It's easy to get lost in many choices and...

URemovals
Tuesday 1st Aug 2023
Hitching a Ride with the Movers: Can You Travel in the Van?
When it comes to moving, convenience is key, and many customers wonder if they can catch a ride in the moving van with their belongings. The answer is generally...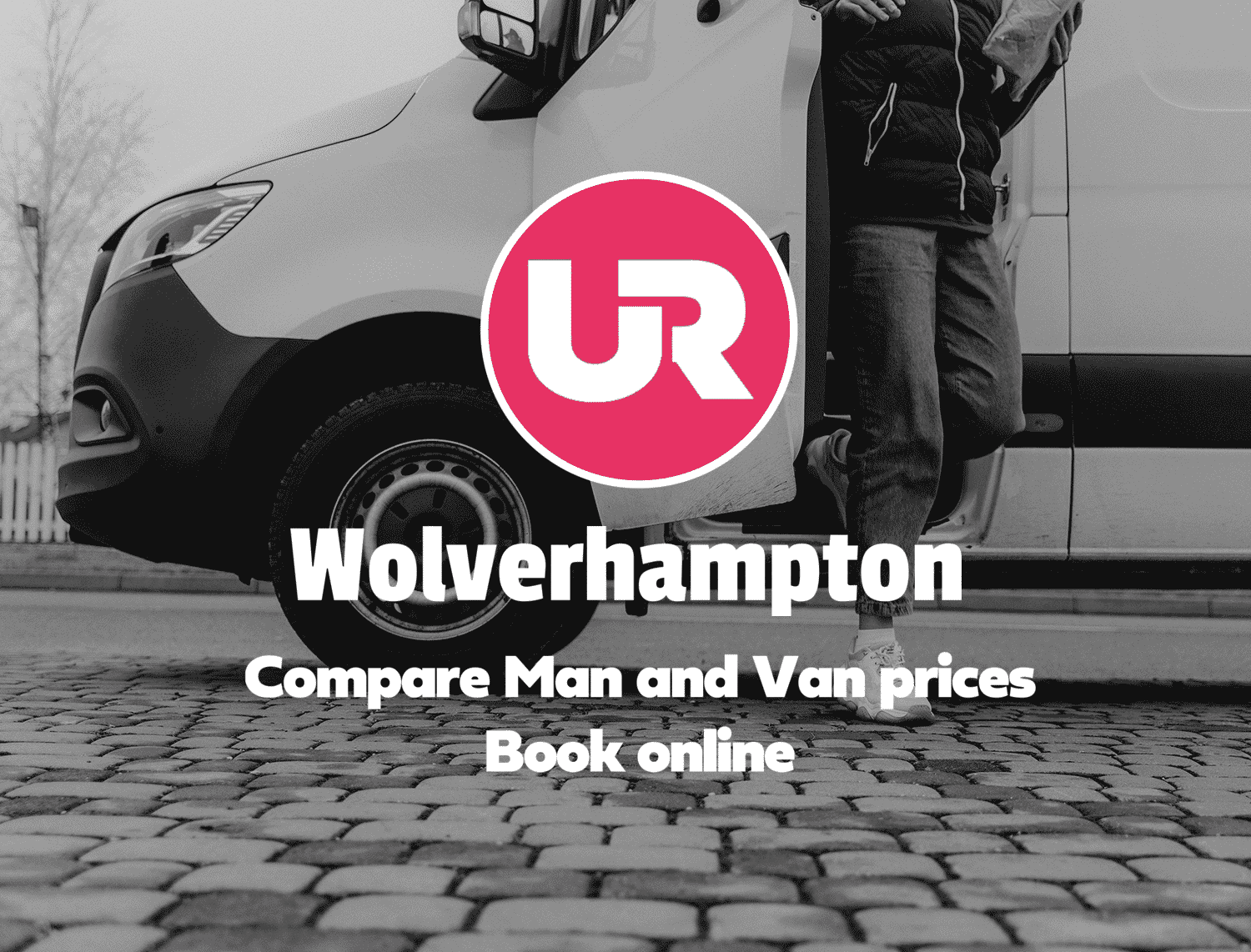 You may find it challenging to find the right man and van service in Wolverhampton. Our online quote tool does the hard work of finding local moving van hire prices for you. If you need help with the booking process, call us on 020 8064 2103 during office hours Mon - Sun. 8 am - 5 pm, or use our support chat.
Moving to another city?
Local man and van services are available in the following areas.
Man with a van
Get a moving or delivery van anywhere in the UK. We have more registered expert movers in Wolverhampton.
House Removals
All our registered movers are professional companies, fully insured, with the equipment needed to move.
Office Relocations
If you plan to relocate to a new office, URemovals can help ensure the process runs smoothly
Delivery
You can also find a solution on our platform if you need simple delivery. This includes orders from eBay, IKEA, or other marketplaces.