Book your man with a van service
Save money by comparing man and van quotes.
in under a minute
Let's get started
Find a reliable and cheap man with a van service for your next move.
How it works? Learn more


History of removals companies in the UK
The history of home removals in the UK is a fascinating topic that spans several centuries. The first recorded removal company in the UK was started in the early 17th century, and since then, the industry has undergone significant changes and innovations.
Early removal companies
The first recorded removal company in the UK was started in the early 17th century by a man named Mr Vanderplank. He was based in London and offered removal services to people relocating. Similar businesses soon followed Vanderplank's company, and by the mid-18th century, dozens of removal companies were operating in London.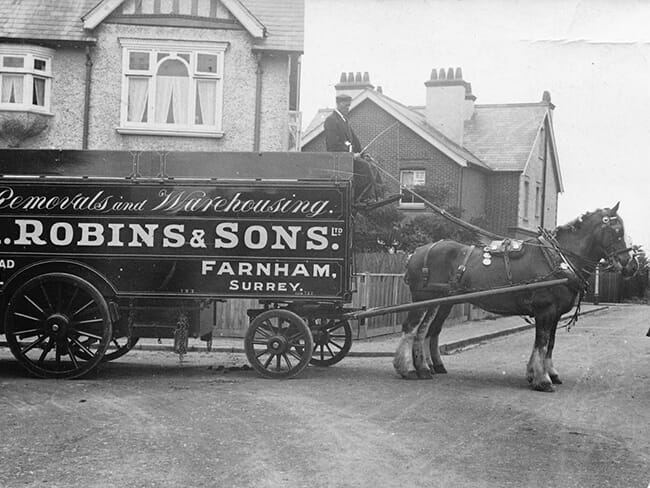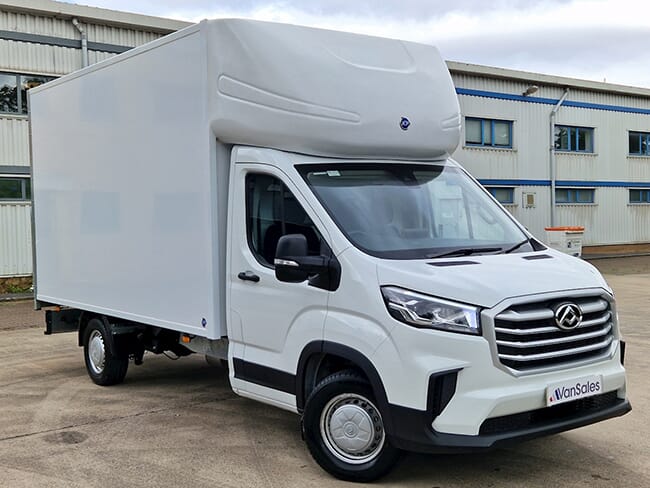 One of the most famous removal companies from this period was Pickfords, founded in the 17th century and is still in operation today. Pickfords was known for its high-quality service and its use of horse-drawn carts to transport goods. The company grew rapidly in the 19th century, thanks in part to the expansion of the railway system, which made it easier to transport goods over long distances.
Man with a van services
In addition to removal companies, some individual operators offered man and van services. These were often tradespeople or labourers who owned small vans willing to help people move their belongings. Man and van services were particularly popular in rural areas, where fewer removal companies and people often travelled long distances to find work.
The rise of the removal van
In the early 20th century, the removal industry underwent a significant change with the invention of the removal van. These vans were explicitly designed to move household goods, and they quickly became the preferred method of transport for removal companies and man and van services alike. Removal vans were more efficient than horse-drawn carts and could carry larger loads over longer distances.
Modern home removals
Today, home removals in the UK are a highly professional industry. Removal companies offer various services, from packing and loading to transport and unpacking. Many companies also provide storage facilities for customers who need to store their belongings for a while before moving into their new homes.
In recent years, there has been a growing trend towards self-removals, where customers hire a van and move their belongings. This is often seen as a more affordable alternative to hiring a removal company, although it does require more effort and planning on the part of the customer.
Overall, the history of home removals in the UK is fascinating and ever-evolving. From the early days of horse-drawn carts to the modern era of professional removal companies, the industry has undergone significant changes over the centuries. Still, its core purpose remains the same: to help people move their belongings from one place to another with as little hassle as possible.
However, finding the best deals for us is increasingly difficult in today's fast-paced world. Many man and van and home removals companies are available in the UK. If you are moving, you want the best offer and a reputable company, but then you have to call every single man and van service to get quotes. This is a time-consuming process, so we built the URemovals platform.
URemovals is a small startup with a few passionate professionals with years of moving industry experience. We know that to stay competitive in today's tech-driven world, we need to find a way to meet the expectations of the new generation of online users. Our goal is to provide an exceptional online experience for those looking for a reliable and affordable moving company. We wanted to create a platform that is easy to use and provides all the information you need to make an informed decision about your move.
Compare
Man and Van

quotes

Are you looking for a reliable and affordable man and van service? We offer a complete man and van comparison service at your fingertips. With our mover's platform, you can get the best prices and deals

Our registered man and van service providers will help make your move easy, quick, and stress-free. We are committed to providing the best customer service possible so that your move is as smooth as possible. Your satisfaction is our satisfaction and for this, we can go extra miles to ensure you a complete peace of mind. So don't wait any longer - compare the man and van quotes today!

You don't need to wait for quotes and don't need to phone every removal company. Just fill up our forms, and you will get results instantly. All of this is under a minute. We specialised in man and van comparison
Get the best man and van for your house removal.
Eliminate the hassle of finding a reliable man and van. Let us do all the work, quickly providing you with local moving van hire prices through our convenient online quote system! Instant Removal Prices
We provide free man with a van quotes and connect you with verified man and van service with driving licences, goods in transit insurance, and clean vans. Make moving day simple by trusting our qualified removal services!
How to Book Your Man and Van?
Are you moving house soon and dreading the thought of doing it all by yourself? URemovals is an inexpensive man and van service that can take the hassle out of your move. We can help you relocate anywhere in the UK. Our team is experienced and reliable, and we'll make sure your move goes as smoothly as possible.
The process of booking your man and van is super easy. Just give us a call or fill out our online form and let us know when you need us. We'll confirm your booking and email you all the details.
On the day of your move, our friendly and professional driver will arrive on time to pick up your belongings. We'll load everything into the van but it depends on what kind of service you select, and transport it to your new home or office. Once we arrive, we'll unload everything and place it where you need it.
Choose from a man with a van companies
Book and Pay securely online
How much is a man & van service?
Average price for small vans from
£30 / hour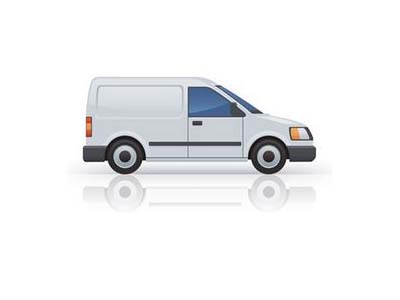 Transferring luggage or parcels is one of the most common uses of the Small Van. There is enough room for eight packed suitcases in a small van. As a solo individual, this is a convenient van to hire since it has plenty of room for 1 person's luggage and is easy to park.
| # | 1 mover | 2 mover |
| --- | --- | --- |
| Mon - Fri | £20 - £30 / hour | £25 - £40 / hour |
| Sat - Sun | £25 - £40 / hour | £30 - £45 / hour |
| Public holiday | £30 - £40 / hour | £35 - £50 / hour |
Average price for transit vans from
£50 / hour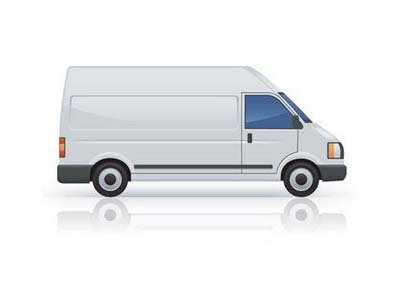 LWB High Top Vans have a larger internal load space than any other panel van and a side loading door that makes loading and unloading in tight spaces easier, which makes them ideal for moving a one or two-bedroom flat, delivering goods from one business to another, performing removals, and collecting items from local storage. Removal companies around the globe use this van as it is by far the most popular in the Man and Van industry.
| # | 1 mover | 2 mover |
| --- | --- | --- |
| Mon - Fri | £40 - £60 / hour | £45 - £65 / hour |
| Sat - Sun | £45 - £65 / hour | £50 - £75 / hour |
| Public holiday | £45 - £70 / hour | £45 - £80 / hour |
Average price for luton vans from
£65 / hour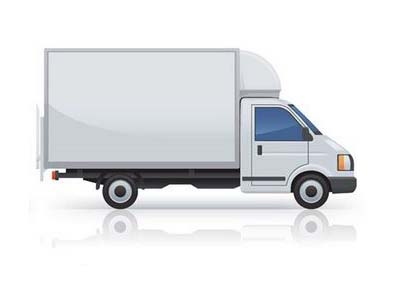 Whether it's a three-bedroom flat/house move, an office move, or the move of heavy items, the Luton Van is the van of choice. For bulky items like furniture and crates, the Luton Van offers excellent flexibility. As opposed to panel vans, the entire loading space is above the rear wheels, so the internal wheel arches don't interfere with your loading space. The best van for moving day is the one that fits everything.
| # | 1 mover | 2 mover |
| --- | --- | --- |
| Mon - Fri | £45 - £65 / hour | £50 - £65 / hour |
| Sat - Sun | £55 - £65 / hour | £50 - £80 / hour |
| Public holiday | £55 - £70 / hour | £55 - £90 / hour |
Average van sizes in cm
These measurements are approximate and may vary slightly
| Van size | External length | External height | Internal length | Internal height | Internal height | Max Payload |
| --- | --- | --- | --- | --- | --- | --- |
| Small van | 415cm | 174cm | 170cm | 120cm | 116cm | 660kg |
| Transit van | 580cm | 250cm | 340cm | 190cm | 178cm | 970-1050kg |
| Luton van | 650cm | 320cm | 420cm | 220cm | 210cm | 1250kg |
Expert moving services
Are you moving house? If so, you'll need a man with a van to help you with the van move, office removals or simple collection and delivery. But how do you know which man with a van is right for you?
Our man and van platform can help you find the perfect match for your needs to move your items. We work with great and carefully selected partners who are professional, reliable and experienced in moving services across the UK. So, whether you need a small van for a local move or a large van, typically for a long-distance move, we can help you find the right option.
We understand that moving house is a stressful time, so we make the process as easy as possible. Let us know what and when you need it, even if it is moving house or simple pieces of furniture, and we'll take care of the rest.
We only work with experienced and reputable removal services, so you can be sure you're getting the best possible service. Moving home or flat moves doesn't have to be a nightmare, so why not let us help you find the perfect man with a van today? Get the best prices with a few simple clicks.
They were very timely and incredibly friendly! They made my move the simplest process. Very grateful for their assistance!
Mackenzie Brancker
London, United Kingdom
URemovals strives to make moving as easy and cost-effective as possible. With our instant man and van prices, you can receive a professional to oversee your move from start to finish with professional removal companies in London or anywhere in the United Kingdom.
Our transport partners and van drivers have packing materials and tools to pack, secure, and safely protect your belongings. They load and unload the van and disassemble and reassemble certain items to fit through narrow spaces. No matter what you need to move, URemovals has you covered.


UK Man with a Van Services
UK Man with a Van services can be a convenient and cost-effective option. These services typically involve hiring a van and a driver to assist with your move, providing an efficient and affordable solution.
Importance of choosing the right van for your move
Choosing the right van size for your move is crucial as it ensures that your belongings are transported safely and efficiently. A van that is too small may result in multiple trips, which can be time-consuming and costly, while a van that is too large may be unnecessarily expensive.


Available Van Sizes at URemovals
Small vans URemovals offers small vans for smaller moves, such as transporting a few items of furniture, boxes or personal belongings. Small vans are usually the most affordable option and are suitable for shorter distance moves.
Large vans Medium-sized vans are ideal for moving larger items of furniture and boxes. They provide more space than small vans and are suitable for mid-sized moves. Medium-sized vans are also more versatile, making them ideal for larger groups of items.
Luton vans URemovals' largest vans are perfect for larger moves, such as house moves or office moves. These vans are the most spacious option, with plenty of room for furniture, appliances and large items. Large vans are ideal for longer distance moves and can save you time and money by reducing the number of trips required.
Benefits and drawbacks of each van size Each van size has its own set of benefits and drawbacks. Small vans are more affordable and efficient for short distance moves, but may not be suitable for larger items or longer distances. Medium vans offer a good balance of space and affordability, but may require multiple trips for larger moves. Large vans provide the most space and convenience, but can be more expensive and may not be necessary for smaller moves.


Factors to Consider When Choosing a Van
Amount of furniture and belongings The amount and size of your furniture and belongings will determine the size of the van required for your move. It is important to consider not only the number of items you need to move but also their size and weight.
Distance of the move The distance of the move is another important factor to consider. Longer distance moves may require larger vans or multiple trips, while shorter distance moves may be more economical with smaller vans.
Timeframe for the move The timeframe for your move is also a crucial factor to consider. If you are on a tight schedule, a larger van may be required to complete the move in a single trip, while a smaller van may be sufficient for a more relaxed timeline.
Budget for the move Your budget is also a critical consideration. Larger vans may be more expensive, but they can save you time and money in the long run by reducing the number of trips required.


Benefits of Using URemovals
Experienced and reliable staff URemovals has a team of experienced and reliable staff who are trained to provide high-quality moving services. Our service providers are highly skilled and have years of experience in the industry, ensuring that your belongings are transported safely and efficiently.
Comprehensive insurance coverage URemovals provides 3 level of insurance coverage to ensure that your belongings are fully protected during the move. This coverage provides peace of mind knowing that your belongings are covered in case of any unforeseen events.
Competitive pricing URemovals offers competitive pricing for their services, ensuring that you get the best value for your money. Their pricing is transparent, and there are no hidden fees or charges.
Flexibility with scheduling URemovals offers flexibility with scheduling to accommodate your moving needs. They can work with you to find the most convenient time and date for your move, ensuring that your move is stress-free.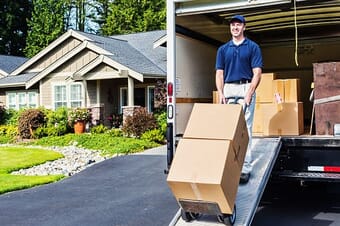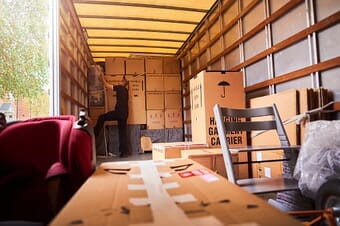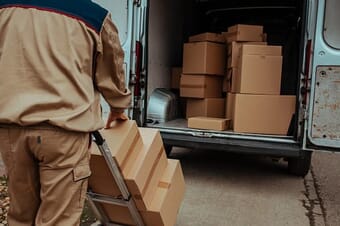 Frequently asked questions
Q: URemovals does offer man and van service in London?
A: Yes we have registered service providers in London and whole UK.
Q: How can I make sure that the man and van is trustworthy?
A: On URemovals the all man and van service providers are professional movers, but when you get the quote list you will see there the companies reputations and reviews, as well as their insurance levels.
Q: How can I find a man and van near me?
A: On our site, you have to fill up a short form with your collection and delivery addresses, and our system will show you the closest man and van service providers with their prices.
Q: Is it cheaper to hire van or man and van?
A: The short answer is yes, but you have to consider it. You can use a van hire or van company and do the loading and unloading yourself if you have smaller moves or if some of your friends or family members can help you, but it still can be difficult with fragile or heavy and oversized items. Professional movers may be a better choice for you.
Q: How much does a moving van cost UK?
A: Rather than needing a crew of staff and costly large vehicles, opting for a man with a van to transport your furniture is much simpler. It is an efficient solution for those needing reliable transportation with minimal effort. Moving to a new place can be stressful, especially if you have large items such as a wood-burning stove, mirrored furniture, refrigerator, washing machine and other bulky possessions. Man and van services are perfect for moving these items safely and conveniently from your current residence to your new flat.
Q: Should you tip a man with van?
A: Whether to tip or not is a subjective choice. Some individuals are more inclined to leave tips than others., If you're satisfied with the services you've been provided with, you may want to reward the movers for their hard work. It pays to be well-prepared for occasions like this, where additional compensation may be necessary in order to recognise their efforts.